An investment in knowledge pays the best interest.
– Benjamin Franklin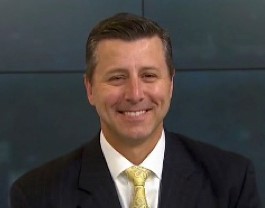 A donation to the Foundation for Seminole County Public Schools is an investment in our future. Your donations help fill the gaps that government funding doesn't cover and has a huge impact on our students and teachers.
The Foundation is Seminole County Public Schools' direct-support charity and through your donations we are able to fund teacher grants in the classrooms, student scholarships, school supplies, the performing and visual arts programs, and much more.
Since its inception in 1987, The Foundation has raised more than $40 million to enhance education in Seminole County Public Schools thanks to generous donors like you!
I invite you to explore our website to learn about how your donations are put to work to support our students, teachers, and schools in Seminole County.
In addition to asking for your financial support, I also want to encourage you to get involved. We have many volunteer opportunities available and fantastic events to attend, including our Annual Golf FORE Education Tournament and the Annual Arts Alive in Seminole! gala.
I hope you will choose to invest today. To paraphrase Ben Franklin, an investment in our children's education pays the best interest.
All the best,
David Sprinkle
Managing Partner, Veritas Recruiting Group
2019-2020 Foundation Chair