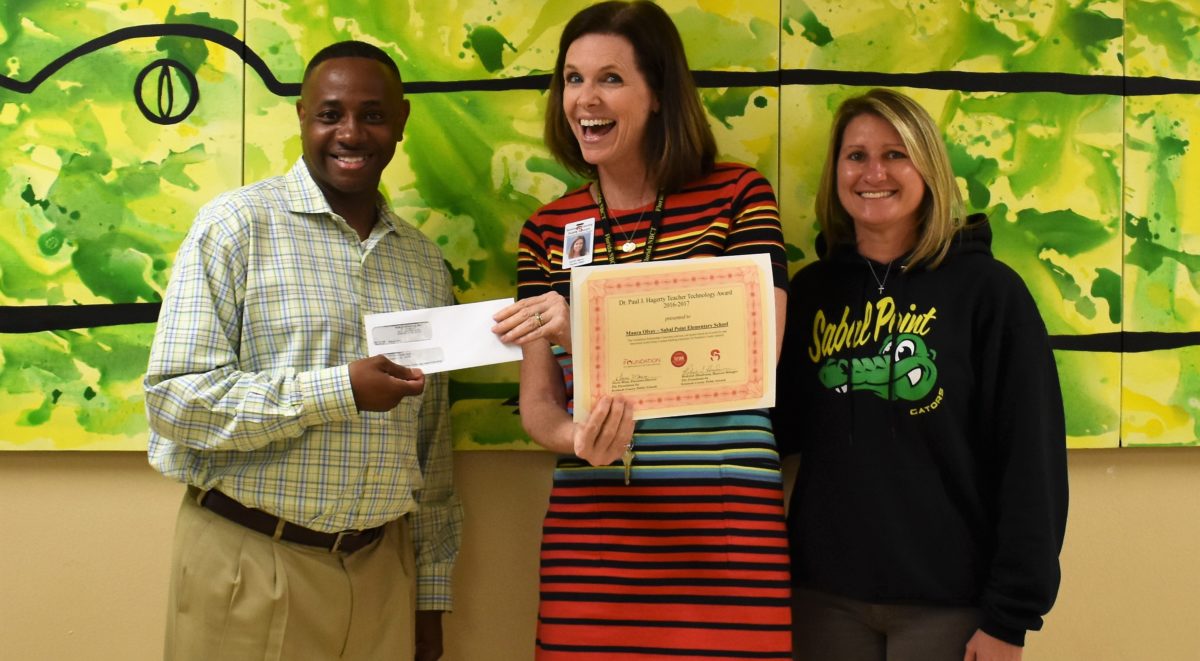 2018 Teacher Award Winners are announced!
Dr. Paul J. Hagerty Teacher Technology Awards Winners
Courtney Redfield – Evans Elementary School
Kat Petty – Lawton Chiles Middle School
Timothy Donohue – Lyman High School.
Keys to Your Character – Character Education Award Winner
Darlene Huntley – Lyman High School

Dr. Paul J. Hagerty Teacher Technology Award
Every year, three SCPS teachers who demonstrate exceptional use of technology in the classroom receive the Teacher Technology Awarded. Recipients are teachers who seamlessly integrate technology into classroom lessons, engaging students and increasing their understanding. The $250 award is presented to one teacher for each level: Elementary, Middle and High School. This award is made possible through The Foundation's Dr. Paul J. Hagerty Endowment Fund.
Keys to Your Character Award
The SCPS teacher who delivers the most innovative or successful character education program receives the $250 Keys to Your Character Award. This teacher, in the opinion of the judges, actively promoted character education throughout the year and saw changes in the way his/her students talked, treated others and the values they demonstrated through their actions.
Only teachers who teach a Character Education Program may apply, but classroom teachers who goes above and beyond the normal curriculum to make values an integral part of their lessons are given special consideration.
Nomination Process
Teachers may self-nominate or be nominated by another teacher/administrator in the district. Award applications are available every spring.
Contact 407-320-0181 or roderick_henderson@scps.us for more information.