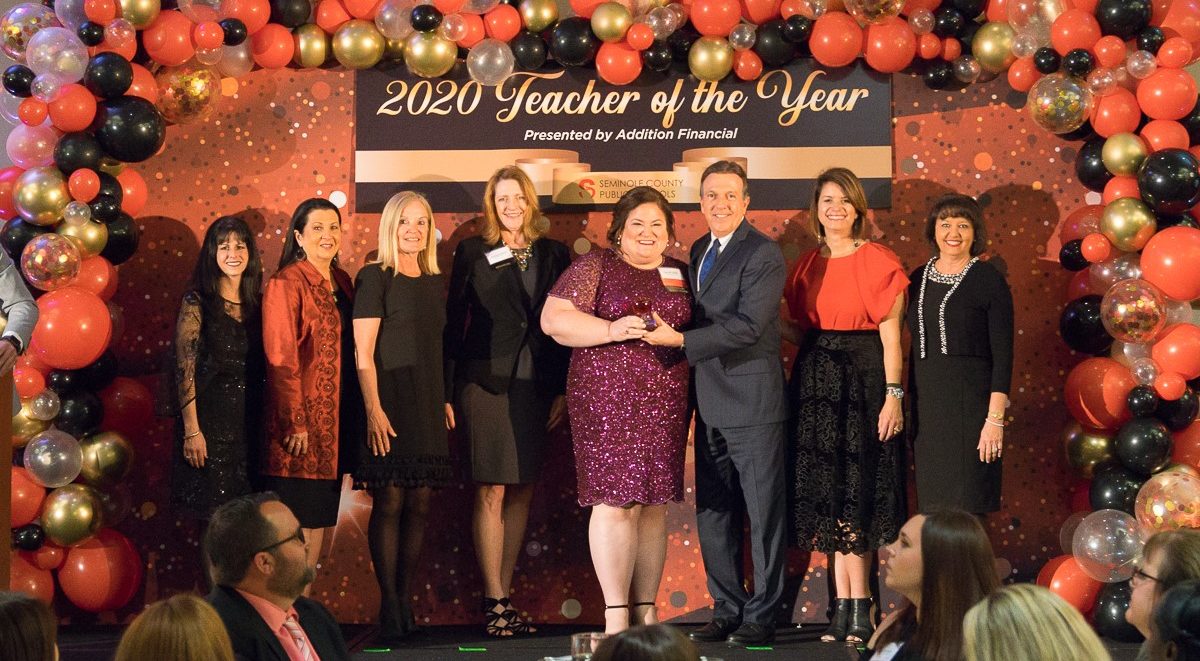 We hold fond memories of favorite teachers. Perhaps an English teacher whose animated personality brought literary characters to life. Or a math teacher who explained the problem in just the right way, leading to an "aha" moment. These teachers exist today and are the heart of our schools, working long after the last bell rings tutoring students, running after-school clubs and always looking for new ways to teach a lesson.
There are thousands of teachers in Seminole County who work hard to maintain the standards of excellence that keep SCPS performing at an "A" level.
Each year, we hold a celebration event to recognize each school's Teacher of the Year. Of these 63+ honorees, 10 finalists are named and 3 winners are chosen – one each from elementary, middle and high school. At the event, one teacher is named SCPS Teacher of the Year for the upcoming school year and to represent SCPS in the State of Florida's Teacher of the Year contest.
The Teacher of the Year Celebration event is supported by businesses and the community who keep our award-winning school district going strong!