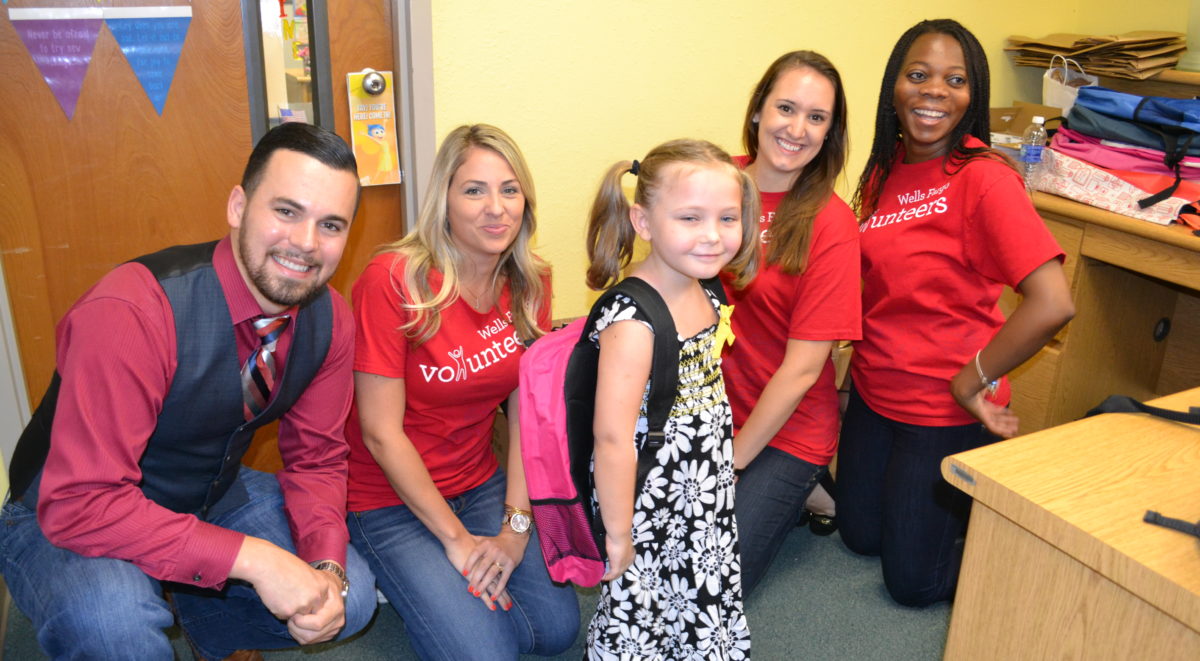 Forty-nine percent of SCPS students qualify for the free or reduced meals program. Parents or guardians struggle to make ends meet and sometimes that means sending children to school without the supplies they need.
A Gift for Teaching – Seminole provides schools a critical school supply resource in which teachers are invited to "shop" for free to provide their classrooms and students with the essentials. Individuals and businesses in our community hold supply drives and donate funding and supplies to ensure that our SCPS students have the tools to be successful in school.
Help us stock the Free Store, so our teachers can pick up the supplies their students need the most.  It's easy to organize a drive at your office, or with your church or professional association.  School supplies are on shelves now at local retailers, so this is the best time to set up your collection box and advertise the most-needed supplies with your team.  Download the 2017 TOOLS 4 SEMINOLE SCHOOLS Supply Drive Toolkit. When your drive is over, drop off the supplies and have your team's photo taken for our social media sites.
Since opening in 2010, the free store has hosted more than 14,000 shopping visits and distributed more than $8 Million in supplies to our students and teachers.
A Gift For Teaching – Seminole operates as a program of The Foundation for Seminole County Public Schools in partnership with A Gift For Teaching in Orlando.
With the support of community partners and donors, A Gift for Teaching – Seminole improves student achievement!
Location
1780 West Airport Blvd., Sanford, FL  32771
Shopping Hours (Mid-August – Mid-May)
Normal shopping days and times (as listed below):
Tuesday 1 – 6 PM
Wednesday 1 – 6 PM
Last Saturday of each month 9 AM – 2PM
For Volunteers and Community Partners
Participate in a School Supply Drive.  Download the 2017 TOOLS 4 SEMINOLE SCHOOLS Supply Drive Toolkit.
For SCPS Educators
2016-2017 Shopping Monthly Form
2016-2017 Shopping Representative Form
For more information call 407-320-7768.