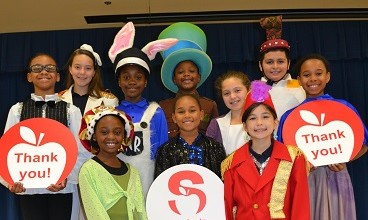 Arts education is essential for developing innovation and critical thinking skills needed in today's work world. The Foundation supports the district's commitment to providing arts education to every student through Arts Alive in Seminole! During the past 19 years this premiere Gala event has raised nearly $1.5 Million for the arts in every school in the district.
Funds raised through the event provide students and programs with new instruments, art materials, equipment and sheet music. Proceeds also cover the costs of association dues for thespian and music programs, sponsor events such as dance, band and chorus festivals, as well as provide funding for special classroom projects.
The 21st Annual Arts Alive in Seminole! will be held on November 11, 2017.