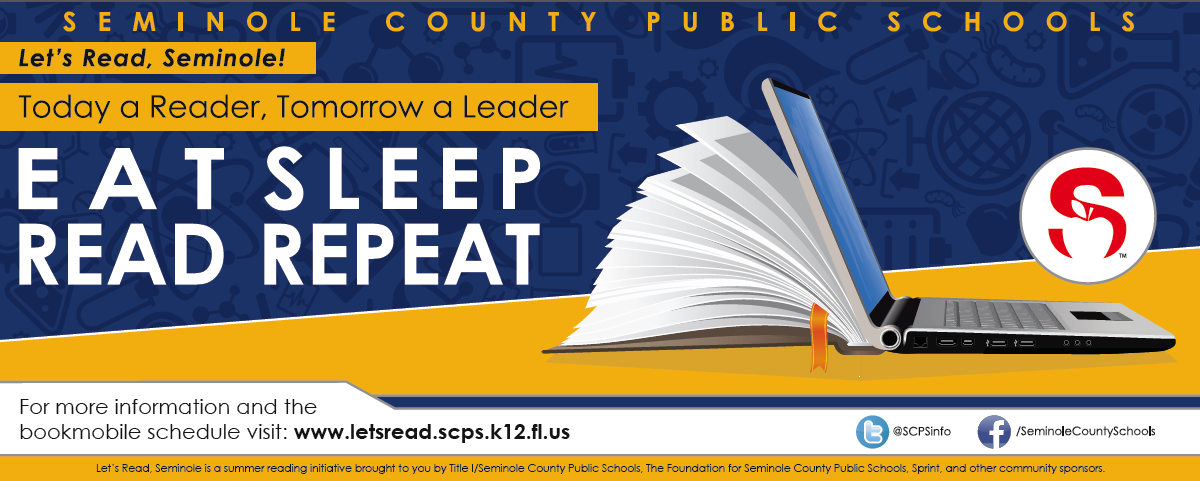 "Summer Slide" results in loss of learning when young minds are idle for too long. Researchers have concluded that two-thirds of the 9th grade reading achievement gap can be explained by unequal access to summer learning opportunities in the elementary years. Summer learning loss is also a major obstacle to 3rd grade reading proficiency, and ultimately, on-time graduation for some students.
The upcoming 2015 summer, with an additional two weeks length, may be an even greater challenge with more significant learning loss. The Let's Read, Seminole program addresses the "summer slide" issue by motivating students to continue reading and providing for reading opportunities.
Throughout the summer, students will submit reading logs documenting summer reading practice and have access to The Big Red Book Mobile, a traveling "library" with a weekly summer schedule designed to provide reading materials to some students.
The program is in need of additional funding for reading reinforcement materials, incentives and opportunities to focus on reading. With your support "Let's Read, Seminole" will keep more of our students reading at grade level.
For more information visit http://www.letsread.scps.k12.fl.us.