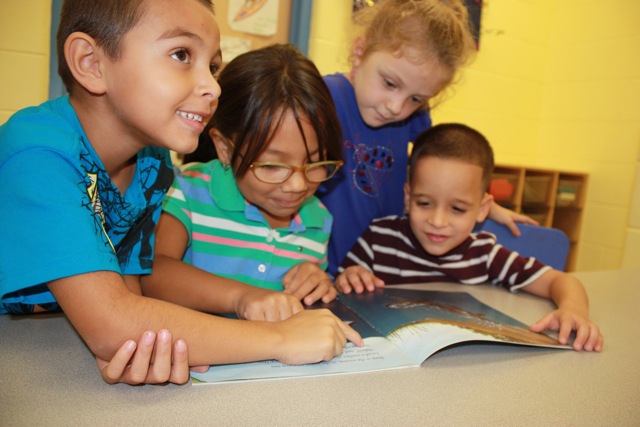 Although SCPS continues to rank as one of the top public school districts in Florida, there are some schools in the district that continue to face challenges and are the district's lowest performing schools. This is primarily due to lack of reading score gains on the FCAT in the lowest performing quartile of students.
According to The Florida Department of Education 66% of students who cannot read proficiently by the end of 4th grade will end up in jail or on welfare. On Our Way To An "A" program serves to address the needs of the at-risk students and help them overcome this alarming statistic. The program is being implemented at 5 lower performing schools: Hamilton, Midway, Idyllwilde, Forest City and Pine Crest Elementary Schools.
An intensive reading program would be implemented at each school. This would involve trained mentors for lowest reading students, books, reading learning applications on tablets, and small celebration events as students reach important reading milestones.
The principals plan to host gatherings at their schools and in their communities to share their visions and generate the support of their parents and local community members. In order to attract families and begin to build relationships, it is important to host community events and allow students, staff, parents and community members to sit at the same table, talk, and celebrate the children they share. These types of activities will generate a sense of community and pride in their schools.
Now is the time to commit to our mission and embrace Seminole County's most valuable and fragile resource, our children.