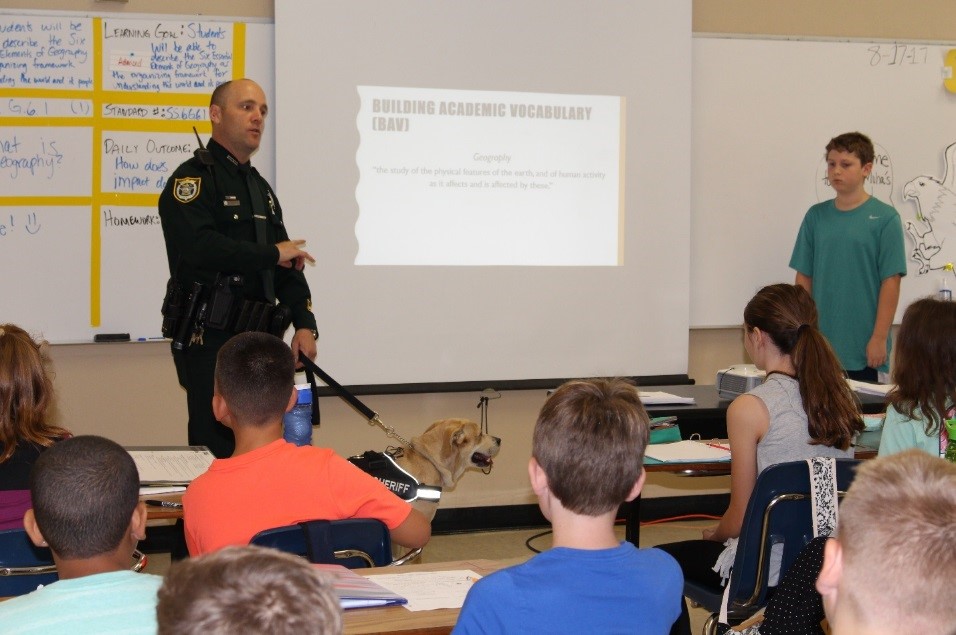 Seminole County Public Schools is committed to creating positive learning environments, promoting kindness between all individuals, and creating a safe community. This is only possible through the support of our community, parents and educators.
Keeping our children focused and leaning in the classroom is key. Distractions like bullying, drug use and crime take away a student's opportunity to fully engage in their education. Please take a moment to click through the various programs that are in place to ensure every child attending a Seminole County Public School is safe emotionally and physically.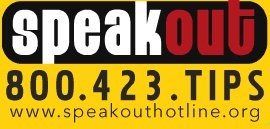 Program in place include:
Speak Out Hotline

Provides three ways to report suspicious activity, 24 hours a day

Focus On Safety

Seminole County Deputy Sheriffs teach 5th graders about various safety topics
For additional information contact the Seminole County Sheriff's Office Juvenile Division at 407-708-7640

Awareness Campaigns

Provides every SCPS school with promotional material and printed resources

R.A.K. Random Acts of Kindness Count

Bully Prevention Initiative celebrated district wide in conjunction with UnityDayPacer.org

UpStanders

A program for middle school students sponsored by the Holocaust Center that teaches students to become UpStanders rather than bystanders

Positive Behavior Support: A Multi-Tiered System
Digital Citizenship

Presented by FBI agents to High School and Middle School students to provide to help secure their digital footprint

B.O.B. (Black Out Bullying)

Kindness activities toward the eradication of bullying in a proactive expression of positive reinforcement

Challenge Day

Provides youth and their communities with experiential workshops that demonstrate the possibility of love and connection through celebration of diversity, truth and full expression

LEAD Program

Sponsored by The Center for Drug Free Living's New Horizon's project, provides students skills needed to make a positive difference in schools

To Be Kind

Program promoting anti-bullying campaign that fosters positive actions to prevent bullying for all grade levels.

NOPE Program

A high-impact, multimedia presentation that is delivered to high school students

Mock D.U.I.

The Seminole County Mock DUI program is presented to every Seminole County Public high school on a bi-annual basis.