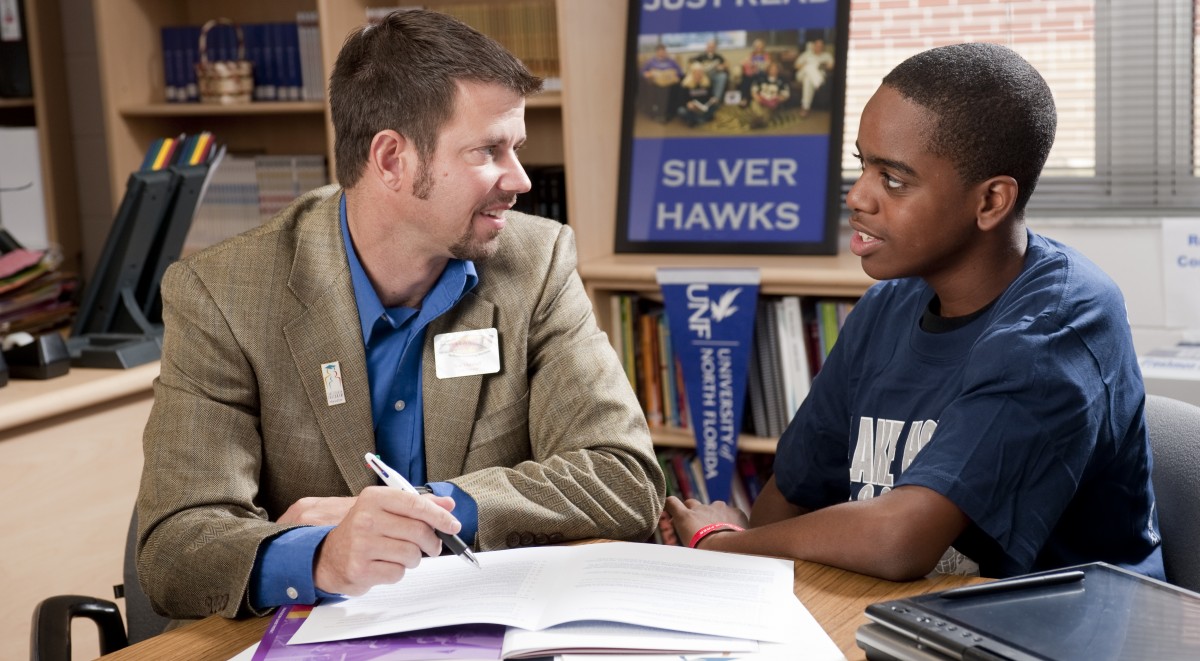 We are all familiar with our community's bright, accomplished children. Reared in ideal circumstances, their academic and extracurricular resumes open doors to a multitude of advanced education and career choices. But what about their low-income peers who are as intelligent, creative and exceptional but lack the resources and support to achieve their dreams?
According to a study released in August 2011 by Georgetown's Center on Education and the Workforce, people with a bachelor's degree make 84% more in their lifetime than high school graduates. With proven results, Take Stock in Children offers the students in Seminole County Public Schools the opportunity to break the cycle of poverty and increase the number of students who finish college and enter the workforce successfully.
Each student benefits from weekly visits with a volunteer mentor, life skills and career preparatory workshops, and continued support through their first year of college.
The education of our children is an investment in their future and the most assured way to break the cycle of poverty.
For more information, please call our office at 407-320-0188. 
---
Do you have 45 minutes a week to change a life? Are you interested in mentoring one of our Take Stock in Children Seminole scholars? Email cardenjd@scps.us
---
How can I show my company's support of Take Stock in Children Seminole? Email cardenjd@scps.us
---
How do you become a Take Stock in Children Seminole scholar?
Take Stock in Children invites 8th grade students who qualify for free/reduced lunch and have a 2.5 GPA or better to apply to be a TSIC scholar.  This is a competitive program and application process.  If accepted, students and parents/guardians will sign a contract agreeing to guidelines that include grade, attendance, and participation requirements.
In return the student receives:
A 2 year Florida Prepaid College Scholarship (60 credit hours of tuition at a Florida community college or vocational school).
A mentor with whom the student will meet weekly at school, with cooperation from the school and parent(s).
Applications are accepted every Spring. Please check back for additional information and how to apply.