"This scholarship means everything to me! It gives me the opportunity to go to school and not worry about finances so I can focus on studying."
An engineer at heart, Jai Brown enjoys coding and using his imagination to create things. Always wanting to know and do more in high school, Jai served as Senator David Simmons' page in Tallahassee through the Florida Senate Page Program, interned at Transforming Property Solutions and Harvest Time International, and got his first job with his mentor's help. Jai launched his college career at the University of South Florida majoring in electrical engineering.
Take Stock in Children offers deserving, low-income students a chance to escape the cycle of poverty through education. We offer our students college scholarships, caring volunteer mentors and hope for a better life. Students are selected in 8th grade and receive comprehensive services throughout high school and as they transition to college with a 2-year Florida Prepaid Scholarship.
Weekly meetings with mentors, skill-building workshops and the support of a College Success Coach keep Take Stock in Children students on track for high school and college success. Every year, students like Jai Brown graduate with a 2-year Florida Prepaid scholarship – funded by businesses, foundations and individuals – and move towards their career paths and the means to reverse their family's cycle of poverty.
For more information about funding or participating in Take Stock in Children, call 407-320-0301.
---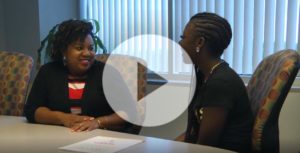 Do you have 30 minutes a week to change a life? Are you interested in mentoring one of our Take Stock in Children Seminole scholars? 
Complete the Mentor Application or email arigobz@scps.k12.fl.us
Hear from a mentor and scholar to learn how you can change a student's life with the Take Stock in Children-Seminole program.
---
How do you become a Take Stock in Children Seminole scholar?
Take Stock in Children invites 8th grade SCPS students who qualify for free/reduced lunch and have a 2.5 GPA or better to apply. If selected, students and parents/guardians will sign a contract agreeing to guidelines that include grade, attendance, and participation requirements.
In return the student receives:
A 2-year Florida Prepaid College Scholarship (60 credit hours which can be used at any state public university, college or vocational/technical school in Florida).
A volunteer Mentor who will meet student weekly at school with cooperation from the school and parent(s).
A College Success Coach to design a college success plan and guide student through high school and transition into college.
Student applications are accepted every Spring. 
Learn more about the Take Stock in Children – Seminole program overview.
Students can contact their guidance counselors for additional information. 
---
How can I show my company's support of Take Stock in Children Seminole? Email arigobz@scps.k12.fl.us