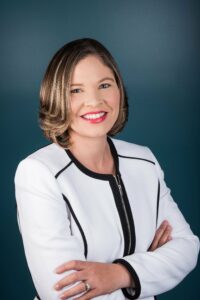 As a long-time supporter of Seminole County Public Schools (SCPS), and a mom who has two boys that have grown up in and continue to be educated by this outstanding district, I understand that each child is unique and has a different learning style. I am grateful that my children have benefitted from Seminole County teachers who appreciate their individuality and strive daily to meet their needs. This incredible task requires essential support from the community. Our teachers must have the best possible resources to ensure our children are set up for success. It takes a village.
It is essential that every child receive equitable educational opportunities, and each year, the SCPS Foundation has worked tirelessly to make these available. While 2020 was a year like none other, and we experienced unprecedented challenges, the support from our Seminole County community never wavered and because of that generosity, we were able to:
Provide 23 students transition to college scholarships with a 2-year Florida Prepaid scholarship along with a caring volunteer mentor through Take Stock in Children
For the 2019-2020 school year, $1.3 million of school supplies and classroom materials was distributed to teachers at Tools 4 Seminole Schools
Award 49 grants impacting 11,255 students to innovative teachers for STEM, Literacy and Arts projects through Grants for Great Ideas
Since its inception in 1987, The SCPS Foundation has raised more than $52 million that has been invested in our community's future through our children. I am incredibly grateful to our generous partners who have helped to support the students, teachers, staff and district leaders, but there is still work to do. As we prepare to welcome our students back to classes in August, we know many of our families have experienced hardships and we will all be working to adjust to our new normal. The need for basic school supplies has grown exponentially, and over half of Seminole County's student population qualifies for the free or reduced meals program. There is no doubt that help is needed district-wide now more than ever.
Once again, our community will rally and persevere together, and I am honored to be a part of this amazing organization committed to the advancement of our students. My goal this year is to grow our partnerships with individuals and corporations who share our mission of improving student achievement. I hope that you will join me in supporting the efforts of the Foundation by donating your time, talent, or treasures.
I invite you to look around our website to learn more about our work, to hear testimonials from the students whose lives have been impacted by your generosity, and to share your commitment.
On behalf of our Foundation board, SCPS leadership, teachers, parents, and students, we thank you for your support, and look forward to your ongoing partnership.
Best,
Tanya Easterling
Foundation Board Chair 2021 – 2022
Market Leader – Central Florida, Florida Blue