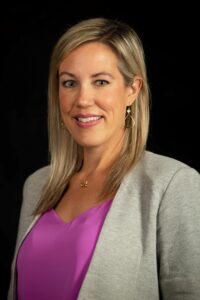 As a Seminole County Public Schools graduate myself as well as having my (six!) children / stepchildren in SCPS schools, I feel incredibly lucky to live, work, and play in a community that always strives for the best in education.  Community is key and the teachers, administration, support staff and most importantly students, benefit greatly from partnerships formed between the district and individuals and corporations with a vested interest in our youth's future!
It is paramount that every child is set up for success and the SCPS Foundation has always had that as top priority. Post pandemic life continues to deliver new challenges but also has offered the Foundation perspective on how best to serve the needs of our students on a variety of different scales and platforms.  With continuous support of our generous community, this past year we were able to:
Provide 23 students transition to college scholarships with a 2-year Florida Prepaid scholarship along with a caring volunteer mentor through Take Stock in Children
For the 2020-2021 school year, $1.3 million of school supplies and classroom materials was distributed to teachers at Tools 4 Seminole Schools
Awarded over 50 grants impacting 9,373 students to innovative teachers for STEM, Literacy and Arts projects through Grants for Great Ideas
Since its inception in 1987, The SCPS Foundation has raised more than $56 million that has been invested in our community's future through our children.  This is an amazing accomplishment and I urge you to share this information with your friends and colleagues because there is still so much to do and many needs to be met.  It is my goal to focus on the fundamentals this year and ensure the most basic, and sometimes easily overlooked, needs of our students, teachers, and staff are being not only being met but delivered in way that continues to make learning fun, exciting, and engaging!
Our Seminole County community is spectacular and the success of the school district and SCPS Foundation would not be possible without the incredible amount of time and financial investments put in by community leaders and our incredible business partners. Please join me in sharing the message of the Foundation and by donating your time, talent, or treasures.
On behalf of our Foundation board, SCPS leadership, teachers, parents, and students, we thank you for your support, and look forward to your ongoing partnership.
Sincerely,
Tara Christensen
Foundation Board Chair 2022– 2023
Owner, Fastsigns Sanford/Lake Mary