"Education is the key that unlocks the golden door to freedom." —George Washington Carver.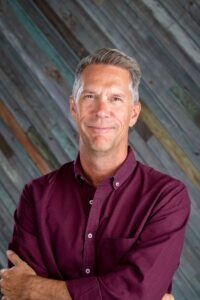 I have lived and worked in Seminole County for over 30 years, and have two girls that attend Seminole High School. I can attest to the positive impact that the quality of Seminole County Public Schools has on the lives of children and community in general.  Having the privilege to mentor to 6 high school students through the Take Stock in Children scholarship program over the years, I have seen firsthand that even children in challenging situations have access to the tools they need to unlock that golden door to opportunity and freedom thanks to the Foundation for Seminole County Public School's support.
With continuous support of our generous community, this past year the Foundation was able to:
Provide 24 students transition to college scholarships with a 2-year Florida Prepaid scholarship along with a caring volunteer mentor through Take Stock in Children
Donate over $2 million in school supplies and classroom materials to teachers at Tools 4 Seminole Schools
Award over 40 teacher grants benefitting 9,373 students through STEM, Literacy and Arts projects through Grants for Great Ideas
Now entering our 36th year, it is my goal to not only  grow our impact, but ensure the most basic needs of our students, teachers, and staff are not overlooked. Like education, this strong foundation will ensure our organization will grow and succeed for decades to come.
Our Seminole County community is spectacular and the success of the school district and SCPS Foundation would not be possible without the incredible amount of time and financial investments put in by community leaders and our incredible business partners. Please join me in sharing the message of the Foundation and by donating your time, talent, or treasures.
On behalf of our Foundation board, SCPS leadership, teachers, parents, and students, we thank you for your support, and look forward to your ongoing partnership.
Sincerely,
Greg Brannon
Foundation Board Chair 2023– 2024
Director, Automotive Research, AAA