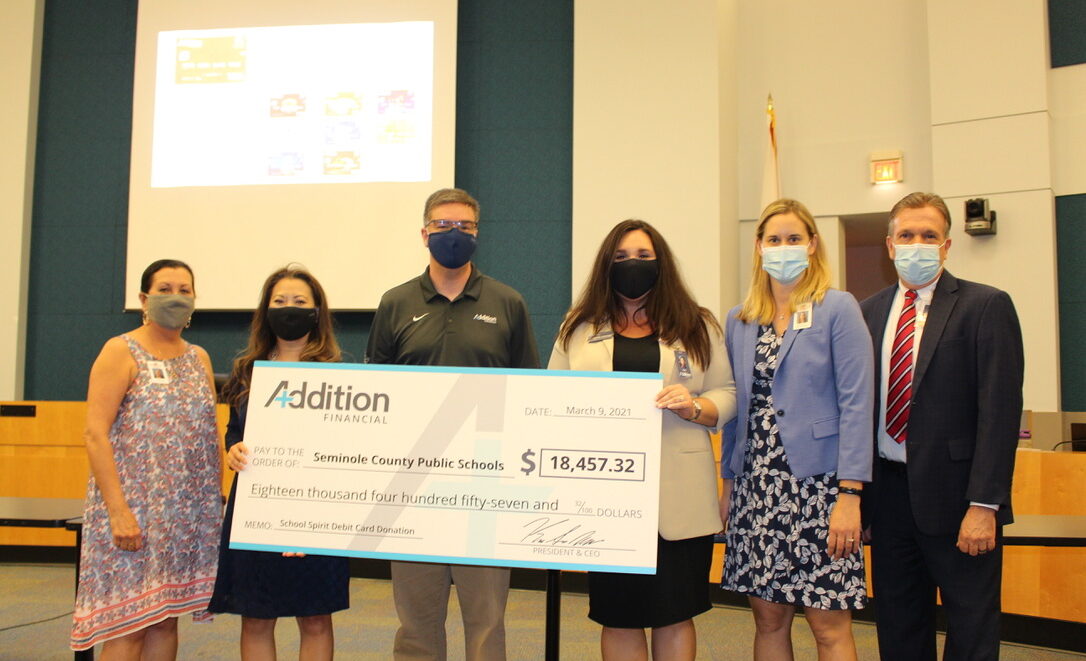 The Foundation recently received $18,457.32 from Addition Financial thanks to everyone who made purchases using their Addition Financial SCPS debit cards in 2020.
Every time you swipe, dip or tap your card, Addition Financial donates $0.03 to benefit the students and teachers of Seminole County Public Schools. All those pennies really add up because The Foundation has received over $173,500 since the program began in 2009.
Thank you Addition Financial!
Learn more about how you can support Seminole County Public Schools with Addition Financial.