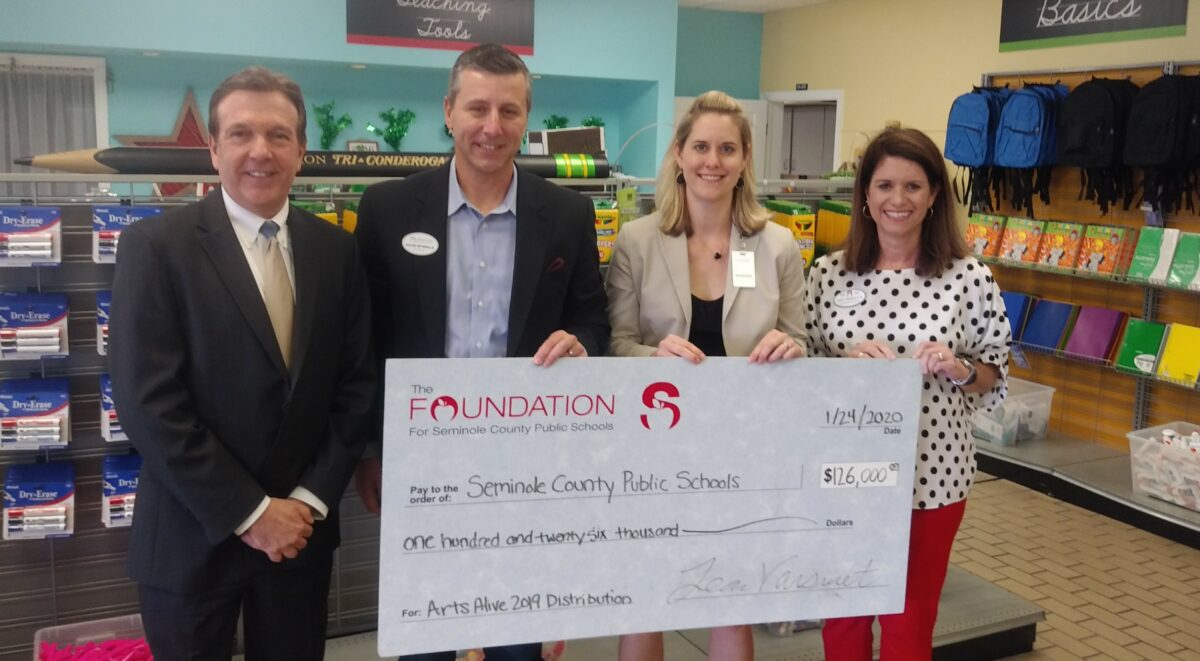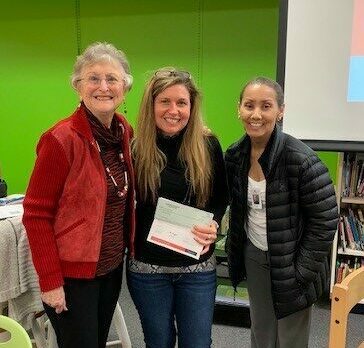 The Foundation for Seminole County Public Schools, Inc. (The Foundation) is distributing over $125,000 to Seminole County Public Schools (SCPS) art programs. These funds were raised through The Foundation's annual fundraiser, Arts Alive in Seminole! presented by Orlando Health South Seminole Hospital. Since inception, Arts Alive! has raised more than $1.6 million to fund school art programs in each school as well as district-wide art initiatives. This year's event raised more than any in the 23-year history and will distribute more funds for art programs than ever.
During the month of February, you can find Foundation Board and Committee Members making visits and presenting checks to individual schools throughout the district that will pay for cultural arts field trips, instruments, arts supplies and more. A portion of the money raised is allocated for The Foundation's Grants for Great Ideas program that allows teachers to apply for funding of their innovative and exciting performing and visual art based projects. Additionally, The Foundation funds over $35,000 to support district-wide art initiatives such as music and band festivals, thespian competition dues, AP art supplies and professional development workshops for arts teachers to ensure they receive training to stay at the top of their field.

"These funds ensure every student has access to enriching art programs that improve academic achievement, encourage creativity, and make well-rounded citizens." said Jean Vansmith, Foundation executive director. "It's amazing to see the how our community values the arts, including supporters like Orlando Health South Seminole, Duke Energy, and Addition Financial."
This all wouldn't be possible with the generosity of our sponsors, donors, committee and the business community. The Foundation is proud to put on this event that benefits so many!