The Foundation received $12,832.77 from CFE Federal Credit Union, soon to be Addition Financial, on March 12, 2019 thanks to everyone who used their SCPS debit cards in 2018. In total, the Foundation has received $139,332.77 since the program began in 2009 to benefit the students and teachers of Seminole County Public Schools.
Remember, every time you use your CFE SCPS debit card, a donation goes to the Foundation.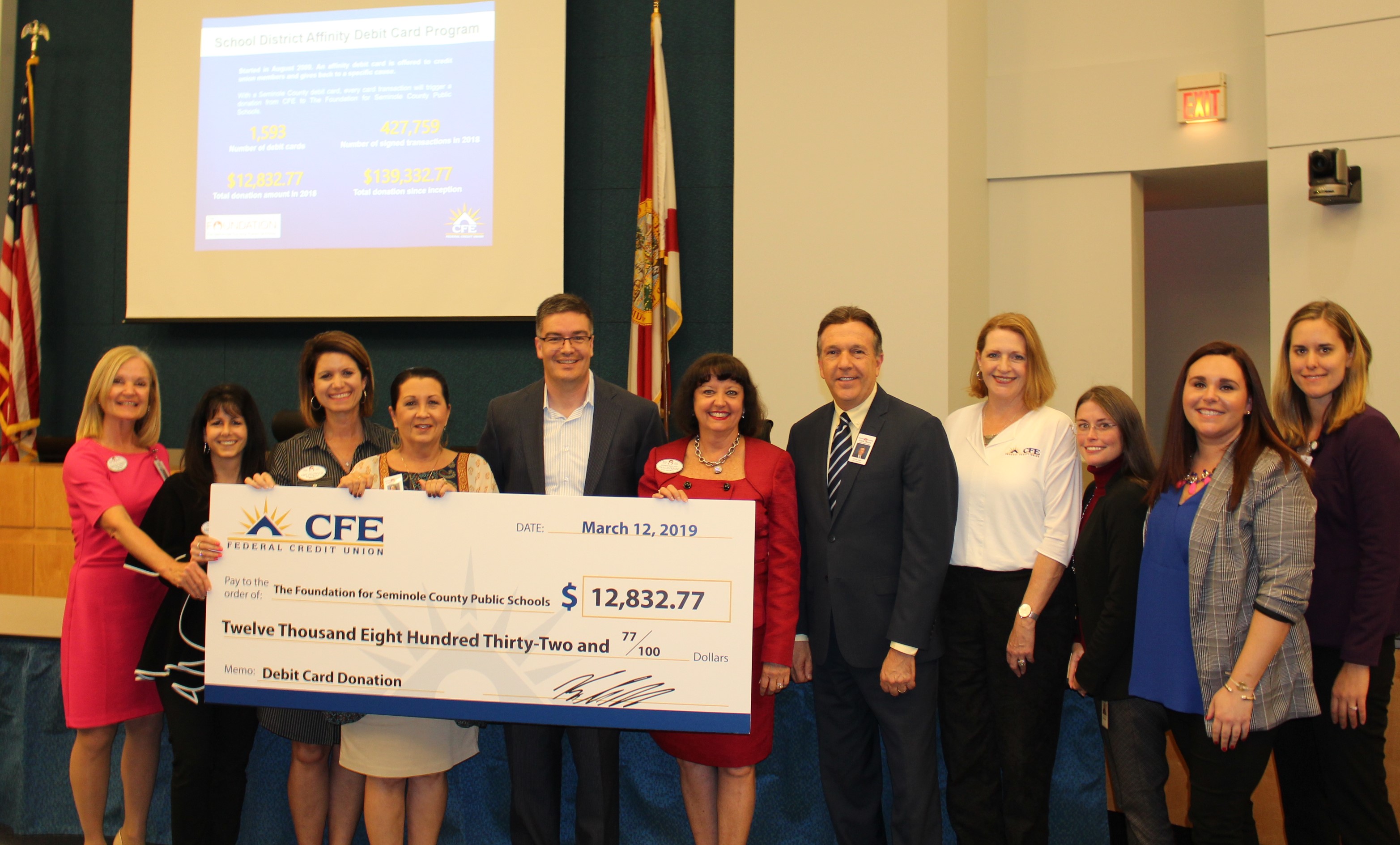 Thank you CFE!
Don't have a SCPS debit card? Click here to find out how to get yours today.