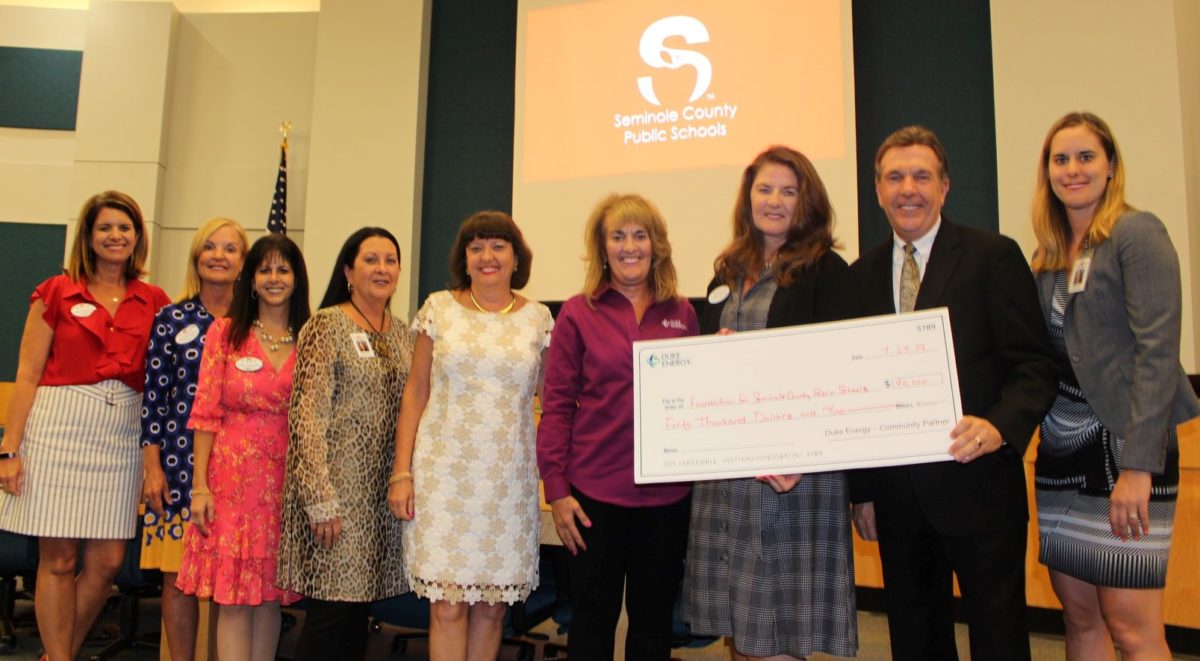 A huge thank you to the Duke Energy Foundation, as they continue to support our students and teachers by donating $40,000 in order to promote STEM (Science, Technology, Engineering, and Mathematics) learning in Seminole County Public Schools.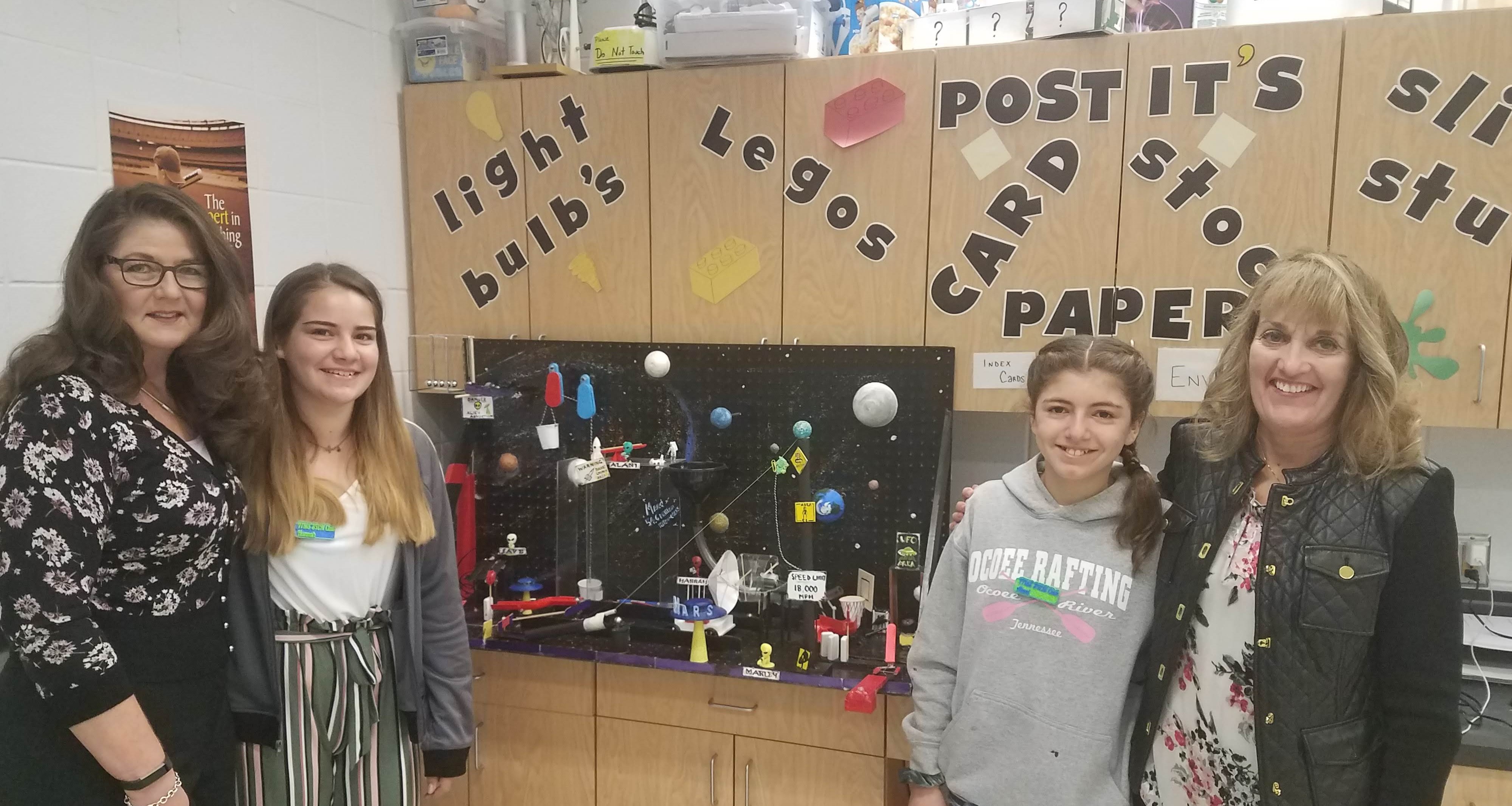 Duke is committed to building powerful communities where students can excel and have opportunities for workforce education in the energy, engineering and environmental fields. With Duke's support, the Grants for Great Ideas program distributes classroom mini grants to teachers in schools seeking science, technology, engineering, and mathematics opportunities. These mini-grants offer students hands-on opportunities to learn and increase their interest in STEM careers.  Each year, The Foundation awards approximately $40,000 in STEM grants thorough a competitive application process, which serves over 7,000 K-12 students.
In addition to classroom grants, Lyman High School's Engineering Program will also benefit from this funding. This program provides students with the opportunity to learn the engineering design process through hands on work in a Design and Development class and through a digital electronics curriculum. The Design and Development class asks students to select a real world problem of their choosing, and then engineer a solution throughout their time in the class. Students are encouraged to submit their projects into a number of engineering competitions like the INTEL ISEF Science Fair, The Conrad Spirit of Innovation Challenge and the SECME regional competition.
Finally, portions of this funding will go towards renewable energy programs in both Winter Springs High School and Keeth Elementary School. At Winter Springs, the Renewable and Solar Program has been designated as a Program of Emphasis for SCPS, and is undergoing a considerable expansion in terms of number of students served and need for supplies. This grant will help aid that expansion, benefitting the effectiveness of this program. The Renewable Energy Program at Keeth is the first part of SCPS's commitment to developing a robust STEM pipeline that funnels students into college majors and careers that relate to renewable and solar energies.
Students across multiple grade levels and schools are benefitting greatly from this donation, and we are grateful to have the Duke Energy Foundation as a supporter of The Foundation. With this year's donation Duke Energy has now supported The Foundation with over $600,000 in grants since 2005.
Thank you to the Duke Energy Foundation!
About The Foundation for Seminole County Public Schools
As SCPS's direct-support charity, The Foundation has raised a total of $40 million to help ensure that today's students become tomorrow's productive citizens. We fund priorities of the school district in the following areas: improving student achievement, investing in our educators, and removing barriers to student learning. By supporting The Foundation, you help build a brighter future for our students and for our community! For more information, call 407.320.0180 or visit www.foundationscps.org.