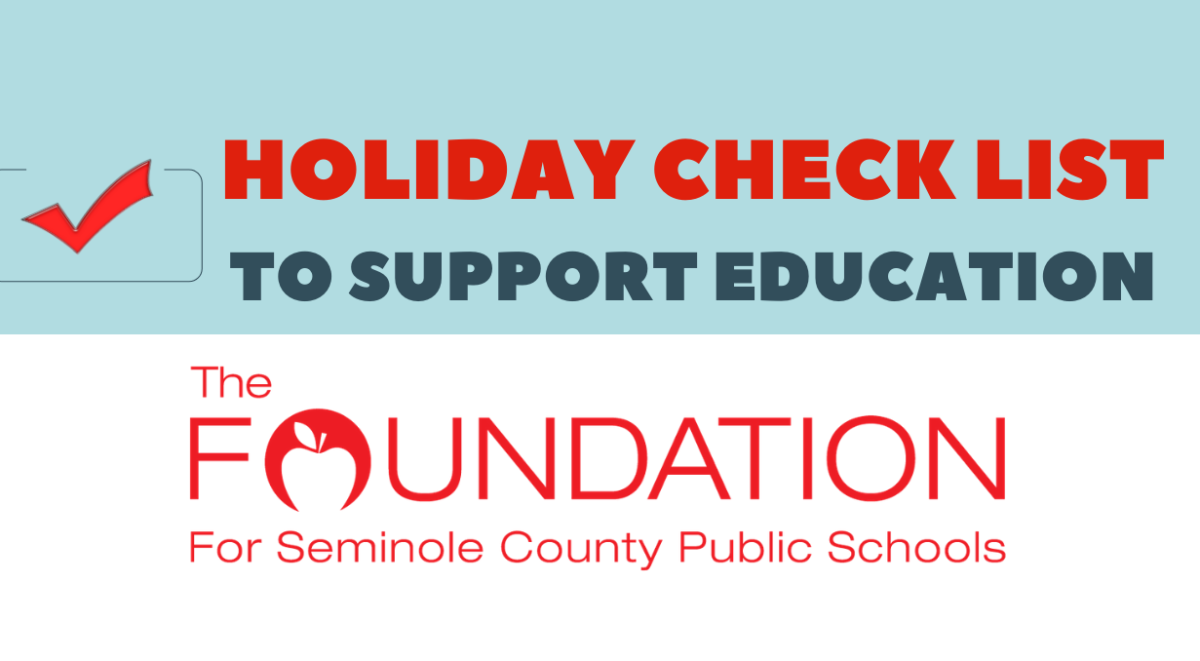 This holiday season, here are three easy ways to support education in Seminole County Public Schools!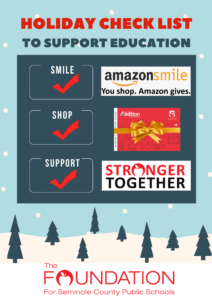 SHOP: As you begin your holiday shopping remember to use your SCPS Addition debit card. Every purchase benefits our students and teachers.
SMILE: You can do a lot with "A Smile." Add The Foundation as your Amazon charity of choice through Amazon Smile and Amazon will donate a portion of all your purchases – at no cost to you.
SUPPORT: This year has been one of the most unique and challenging years but also a great reminder we're stronger together. Thanks to supporters like you, The Foundation has been able to be flexible and responsive to the changing needs of students and teachers. Make a donation to continue our mission because together we can make a difference in the lives of Seminole County students.
Learn more about the impact your support makes: