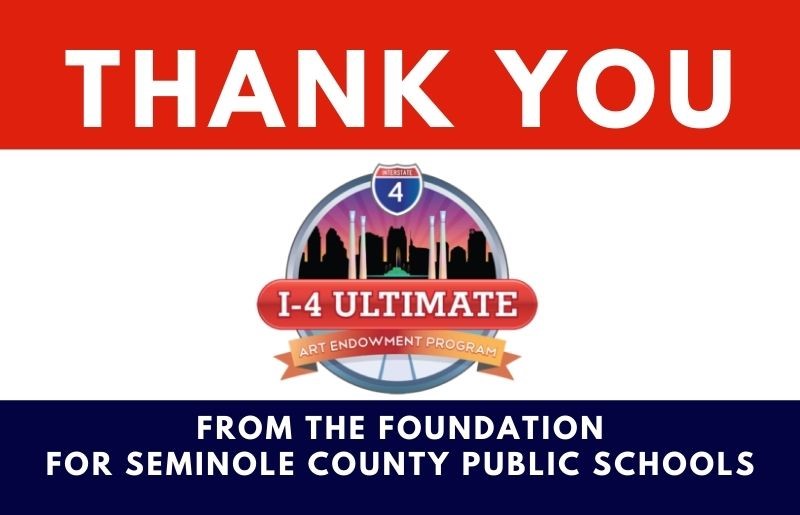 Thank you to I4 Ultimate for their $30,000 donation to Seminole County Public Schools. These funds will be used with the sole purpose of supporting classroom art supplies, district wide band and thespian competitions, digital art, and all programs that support the arts.
The I4 Ultimate project is more than concrete and asphalt, the concessionaire's initiative set aside $1.5 million to fund permanent art installations throughout the project area so residents and visitors can enjoy a richer cultural experience. Their Art Endowment Committee consists of representatives from FDOT, I4 Mobility Partners, and SGL. The committee agreed to split remaining funds equally between OCPS and SCPS.
Thank you I4 Ultimate for supporting the art programs in our schools!