Over the summer, The Foundation worked with school leaders and community-based partners to plan and develop future resiliency and character education programs. This planning was possible thanks to funding awarded by the Consortium of Florida Education Foundations and Florida Department of Education to support the development of resiliency skills in our students.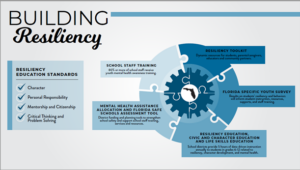 As a trusted partner of the Florida Department of Education, we are committed to working with the district and the community to infuse resiliency resources in schools through community-based programming and locally driven initiatives to help address rising concerns around youth mental health and well-being. The programs begin this October and continue through the school year and will offer trainings to students. parents, and staff. Thank you to both organizations for helping make this possible!
About the Consortium of Florida Education Foundations:

The Consortium champions Florida's robust network of local educations foundations aligned with nearly every county-wide school district. Collectively, they serve 98% of Florida's 2.9 million K-12 students, raising more than $85 million annually for locally driven initiatives. They believe strong local education foundations are essential for communities to close opportunity gaps and ensure educational success for all students.
About the Florida Department of Education: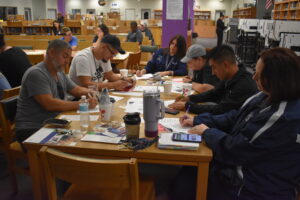 The Department of Education serves as the single repository of education data from school districts, state and community colleges, universities, and independent postsecondary institutions – allowing us to track student performance over time and across varying education sectors. Their mission is to increase the proficiency of all students within one seamless, efficient system, by allowing them the opportunity to expand their knowledge and skills through learning opportunities and research valued by students, parents, and communities.