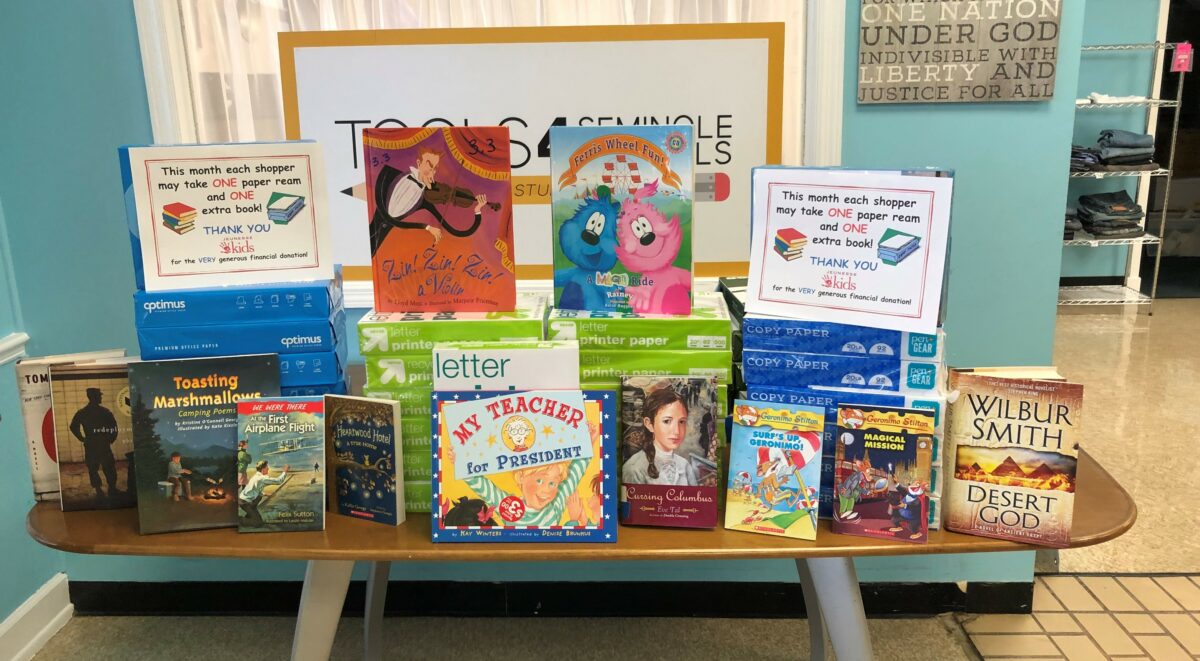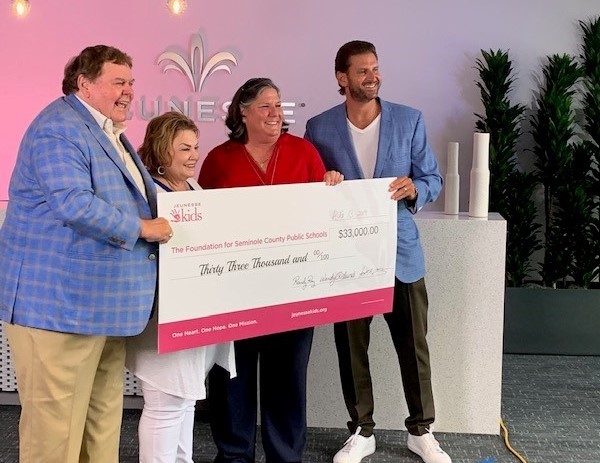 Thank you Jeunesse Kids Foundation for donating $33,000 to the Foundation for Seminole County Public Schools! Their recent donation will help provide school supplies to students in need through Tools 4 Seminole Schools.  This donation, along with many others received through our Summer Supply Drive, will help keep essential school supplies on the shelves of our free teacher store all year long.
As an added bonus due to this large donation, our teachers received extra supplies in their shopping carts at Tools 4 Seminole Schools. Each shopper was able to pick up an additional book and ream of paper during the month of September.
Jeunesse Kids Foundation is dedicated to creating a positive impact in the lives of children worldwide and the headquarters is right in Seminole County. The Foundation thanks you for continuing to support us and the students of Seminole County Public Schools!