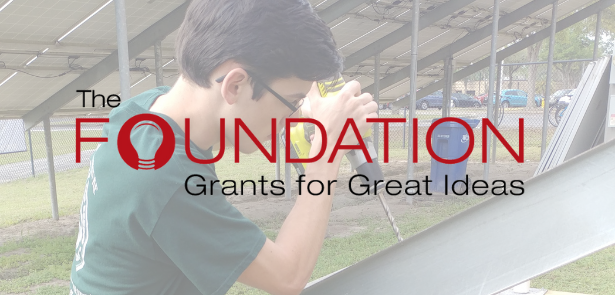 Each year, Seminole County Public School teachers have the opportunity to put their great ideas into action for their students through the Foundation's Grants for Great Ideas (GFGI) program. Teachers are eligible to apply for up to $750 for an individual classroom project and up to $2,000 for a grade or school wide initiative in three categories: STEM, ELA, or Arts. Since 1989, the Foundation has awarded over $1.83 million to support the great ideas of our Seminole County teachers.
These projects go beyond normal classroom instruction and allow teachers to provide memorable experiences for their students. With over $62,000 given out in grants nearly 55 dedicated teachers applied and received funding for their classroom projects.
Teachers like David Johnson, Renewable/Solar Energy teacher at Winter Springs High School, have used these grants to implement amazing things in their classroom and are so grateful for this program, "This grant allowed me to teach a capstone dual enrollment course effectively, requiring students to design, engineer, and build a regionally-relevant renewable energy system." stated Mr. Johnson. "We have been able to do so much this year, thanks to grant money from The Foundation, and it has made lasting memories for all students who learned and participated in mock solar photovoltaic power project design and building. This grant made this entire course happen and we are so thankful."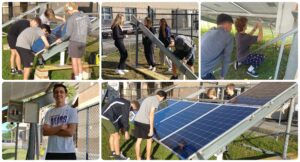 While all our teachers do an outstanding job, a classroom grant can make the difference between developing a good lesson plan and developing a great lesson plan that will make a meaningful impact on your students that they will not forget. These hands-on projects help students observe, question, learn, and most of all, achieve!
Thank you to all the teachers who take advantage of this program and all the funders who make Grants for Great Ideas possible! The Foundation is excited to be increasing the fund amounts available to teachers and schools next year and can't wait to see what great ideas our teachers come up with.
SCPS Teachers – Learn more about how you can put your great idea into action! Cycle deadlines will be announced this August.