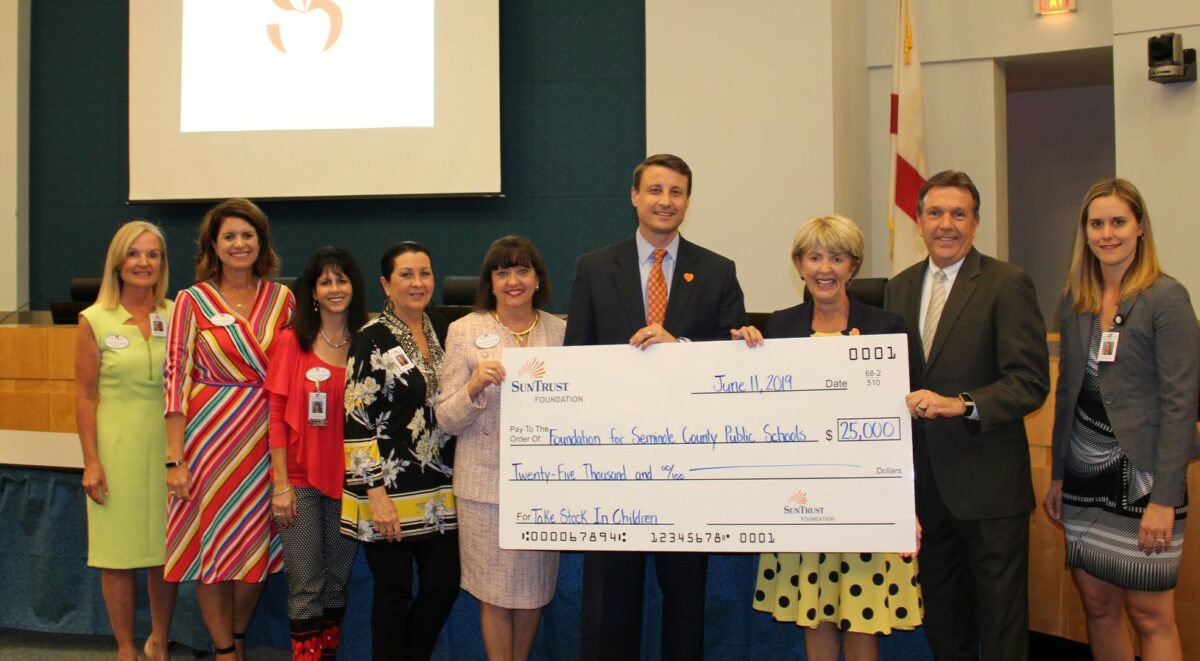 The Foundation for Seminole County Public Schools thanks the SunTrust Foundation for their generous contribution of $25,000 to Take Stock in Children – Seminole. SunTrust supports Central Florida with over $2.35 million in grants and 16,000 volunteer hours and believes in ending the cycle of poverty through education. This donation will help provide scholarships to the Take Stock in Children students.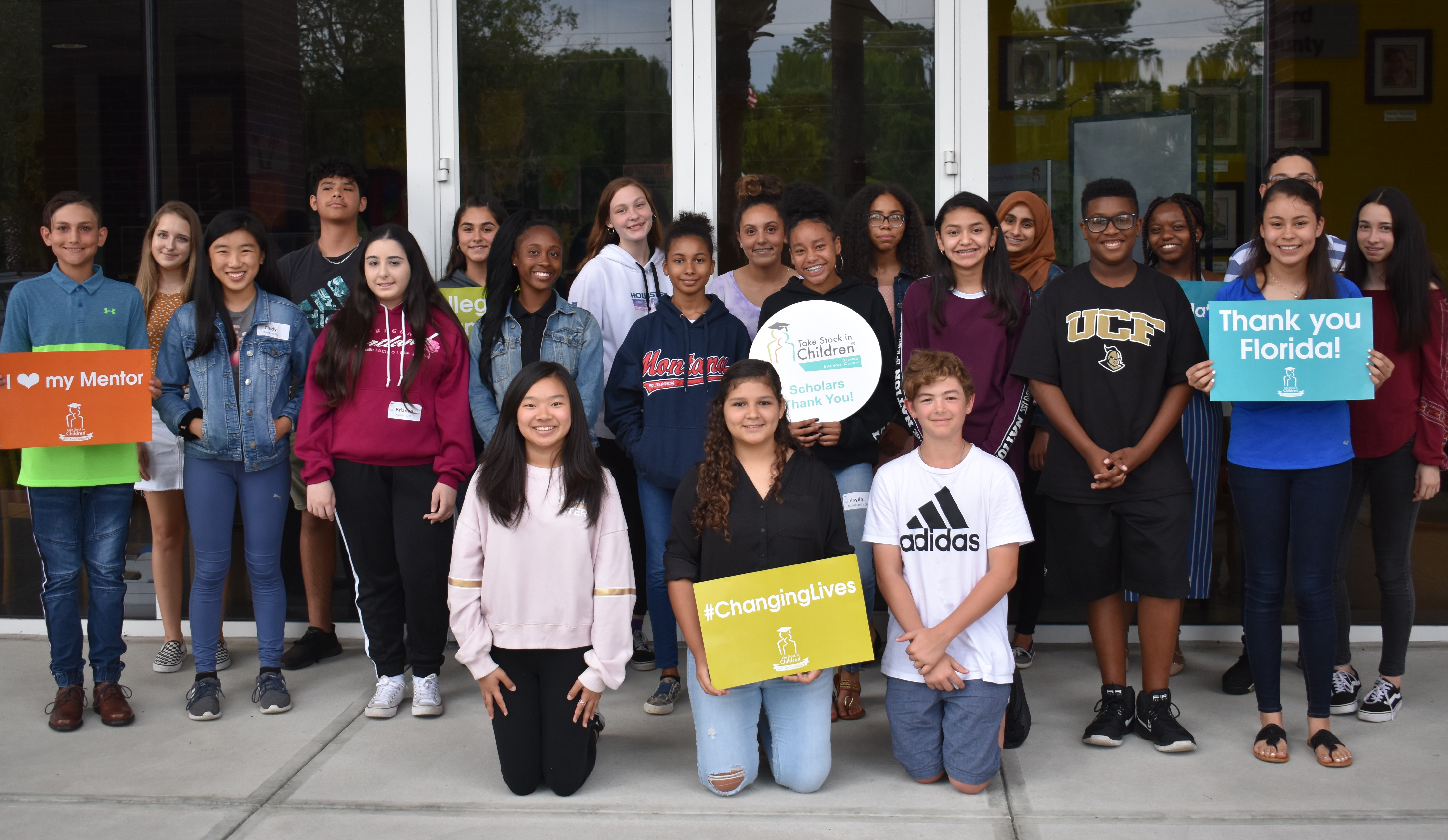 Take Stock in Children-Seminole, a program operated by The Foundation for Seminole County Public Schools, focuses on youth development and mentoring as part of a statewide initiative funded partially by the Florida Department of Education. Participating students come from different schools and backgrounds, but all qualify for free or reduced lunch, have succeeded academically, and are considered by their teachers to have college potential. Selected students are expected to meet with their mentors each week for all four years of high school, maintain at least a 2.5 GPA, have zero disciplinary issues, and maintain a strong record of attendance each year. Students who successfully complete the programs requirements are awarded a 2-year college scholarship paid for by The Foundation. This year, the incoming freshmen class will all be first generation college students giving them the opportunity to reverse their family's cycle of poverty.
Thank you to the SunTrust Foundation for supporting our at-risk youth through The Foundation for Seminole County Public Schools!
About The Foundation for Seminole County Public Schools
As SCPS's direct-support charity, The Foundation has raised a total of $40 million to help ensure that today's students become tomorrow's productive citizens. We fund priorities of the school district in the following areas: improving student achievement, investing in our educators, and removing barriers to student learning. By supporting The Foundation, you help build a brighter future for our students and for our community! For more information, call 407.320.0180 or visit www.foundationscps.org.