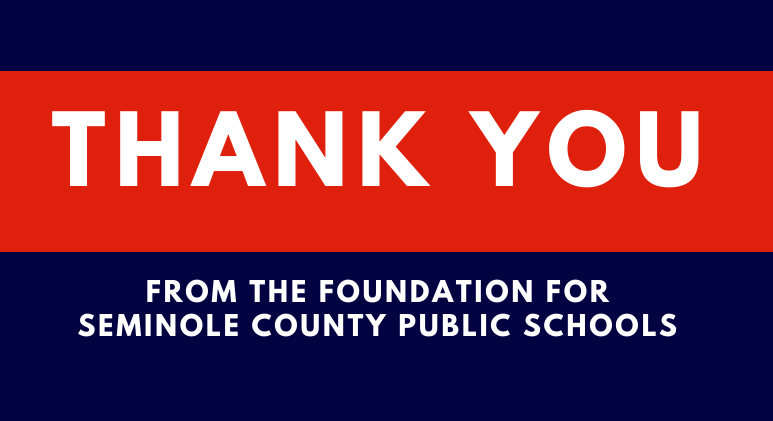 A huge thank you to the Douglas G. Halliday Foundation for their recent $20,000 donation to The Foundation. This donation was in response to students needing essentials during COVID-19 pandemic. These funds will be shared between Families in Need (FIN) and Tools 4 Seminole Schools to help provide food and other essentials to students in need.
Tools 4 Seminole Schools has been making At-Home Tool Kits for students who are in need of basic school supplies to support their at-home learning.
Douglas G. Halliday Foundation, we greatly appreciate this donation as it helps us to continue to support our students during this time!

Learn more about the Tools 4 Seminole Schools store.