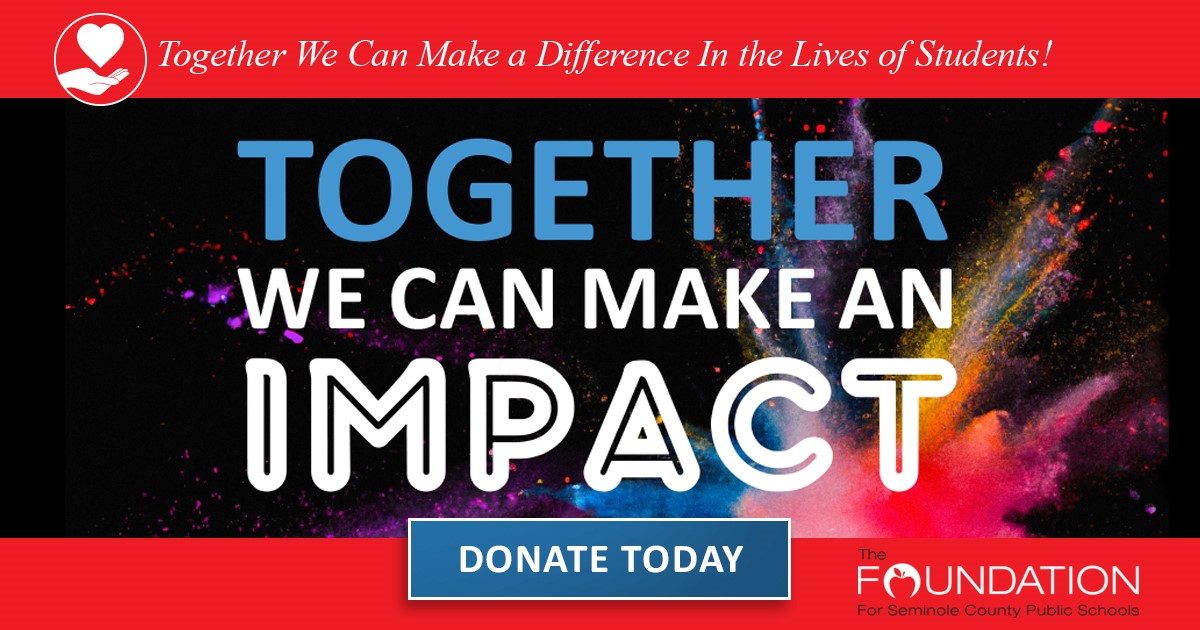 Did you know over 1,500 students in Seminole County Public Schools are facing homelessness? In addition, about half of all students are on the Free/Reduced Meal program, meaning they experience financial need. As someone who supports the Foundation, you help ensure students in need receive resources to show up at school, ready to learn. Thanks to the generous support of you and other community members, these students can receive school supplies, hygiene items, weekend food, and even senior cap and gown fees through a partnership between The Foundation and the Families in Need program.
In 2020, one student and her family were facing the prospect of being homeless after being evicted from their apartment. The school social worker connected them with the Families in Need program and the family was temporarily placed at a shelter. This student received case management, clothing, and food while she finished high school. After graduating in May 2022, she has a scholarship and is planning to attend Seminole State College, and her family is in stable housing. This student is one of more than 500 students who were supported last year through the Families in Need program. Each year The Foundation distributes over $4 million to support not only this program, but mentoring, classroom grants, teacher recognition, art enrichment for all schools, and more.
Please consider making a donation to support students like these. Double your gift today! Thanks to the generous donation from the WEV Local Impact Fund, the first $10,000 donated will be matched dollar for dollar. For the biggest impact, consider a monthly gift. Donating monthly allows you to make a difference in the lives of students the whole year. MAKE AN ONLINE DONATION TODAY.
We need your help more than ever and your donation will help ensure all students have the opportunity to be successful. Thank you for your continued support and partnership.