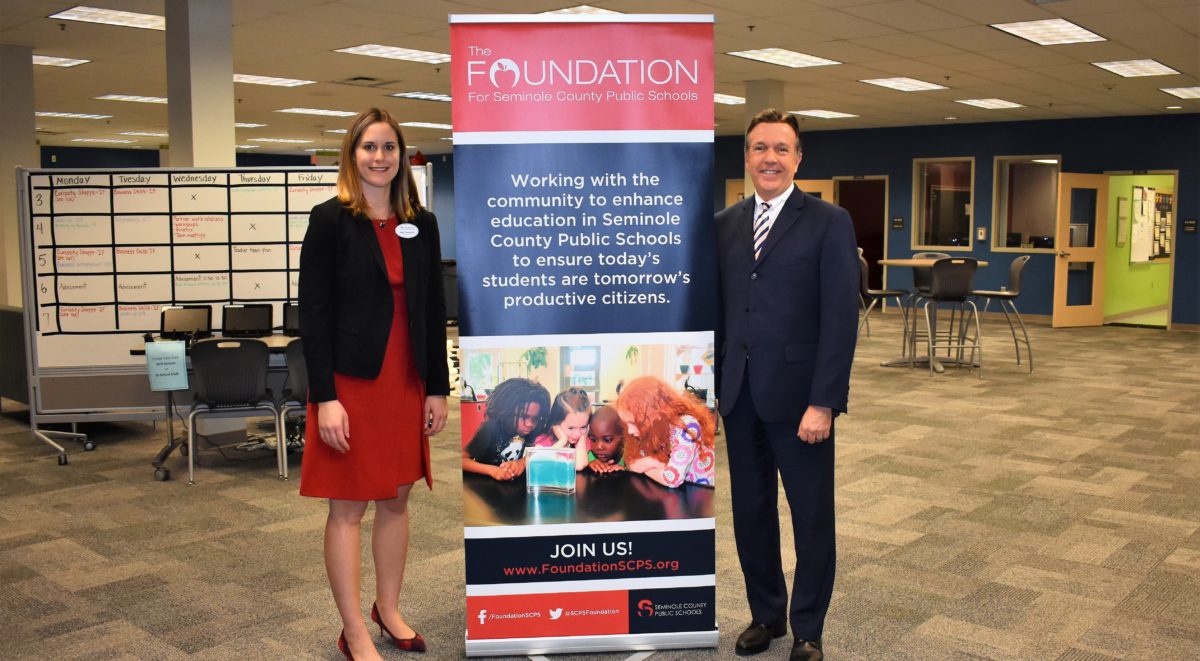 In addition to our Foundation programs, we are proud to fund more than 20 programs and initiatives in Seminole County Public Schools that support our "A"-rated school district and and leadership within the state of Florida.
These programs include:
Crooms Business Advisory Council
Supporting Crooms Academy of Information Technology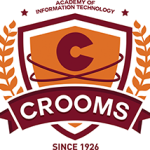 The mission of the Crooms Academy of Information Technology's Business Advisory Council is to support the goals of the school. The council provides advisory and partnership services to enable a smooth student transition into higher education and the technology workforce. The council creates awareness, facilitates growth and solicits support for the academy's programs.
The Crooms BAC brings business leaders together to host Seminole County TechFest! This is an annual high school IT conference where all stakeholders are invited providing an exciting networking opportunity for students, teachers, parents, alumni, and the community. Everyone is invited to join in on keynote sessions and meet the sponsors who make it happen.
ePathways
Preparing students for 21st Century globally competitive work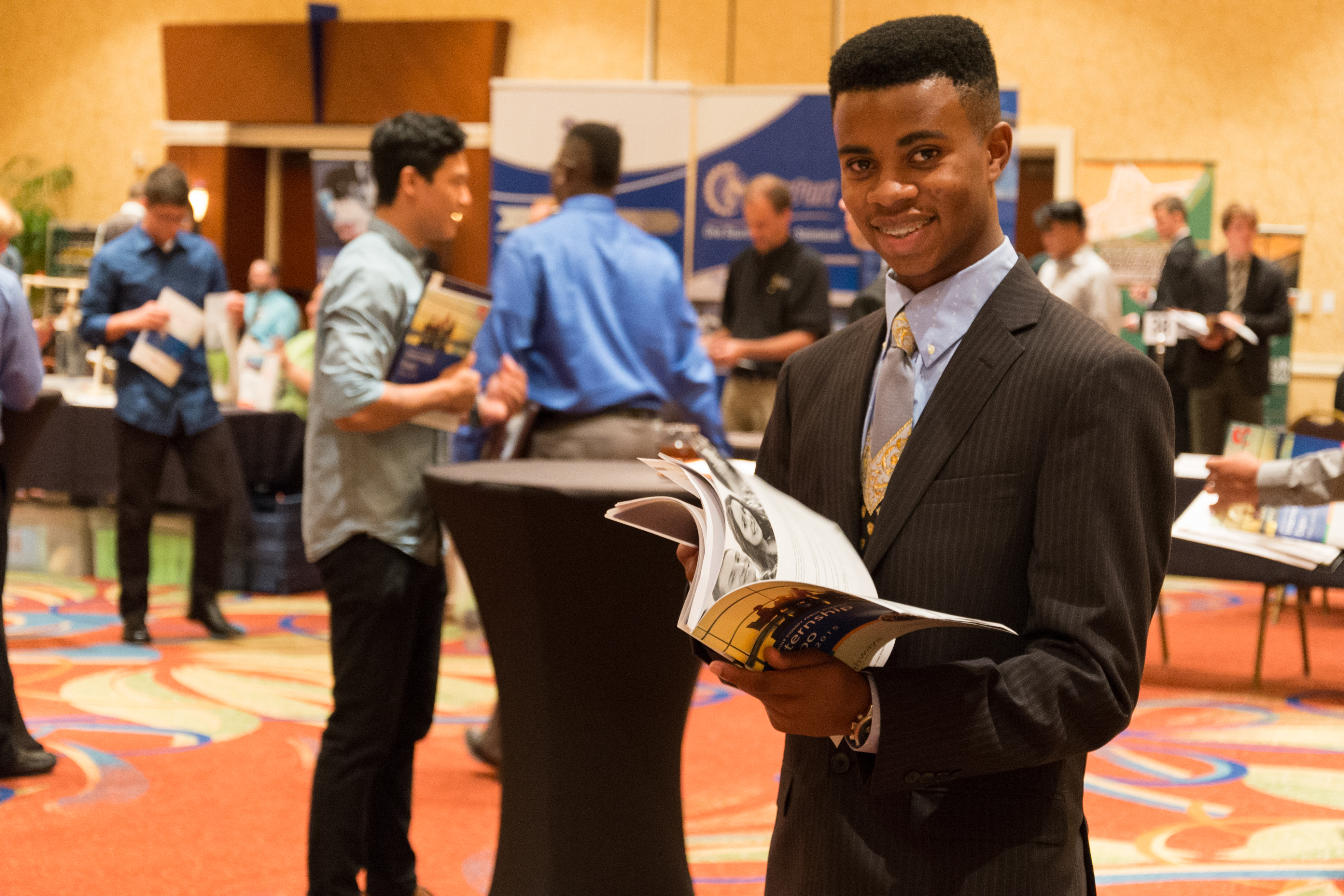 Seminole County Public Schools (SCPS) created ePathways as a symbol of its commitment that high school graduates will leave our district with meaningful diplomas and a clear pathway to high-demand, high-wage employment. SCPS graduates will have both a broad understanding of careers and enough exploration of specific interests to have a clear plan for their future.
Environmental Studies Center / Support the MudWalk 5K
Friends of the Environmental Studies Center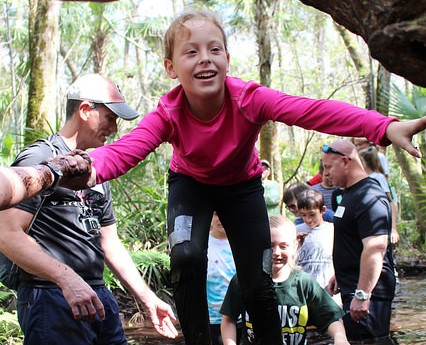 A distinctive and memorable aspect of elementary school education in Seminole County is the Environmental Studies Center. Otus the Owl (an Eastern Screech Owl) and the famous "filthy, fun Mud Walk" are two of the highlights of this uniquely Floridian program. Located in the midst of wetland habitats surrounding Lake Jesup, students get up close and personal with their natural world and the wonders of their Florida home.
An SCPS facility, the Environmental Studies Center is made possible through a partnership between the Seminole County School Board and Seminole County Board of County Commissioners. This cooperative program provides students an exceptional opportunity to explore and apply their observation and sensing skills to truly appreciate their classroom studies.
Families in Need (FIN)
Removing educational barriers due to homelessness, poverty and/or abuse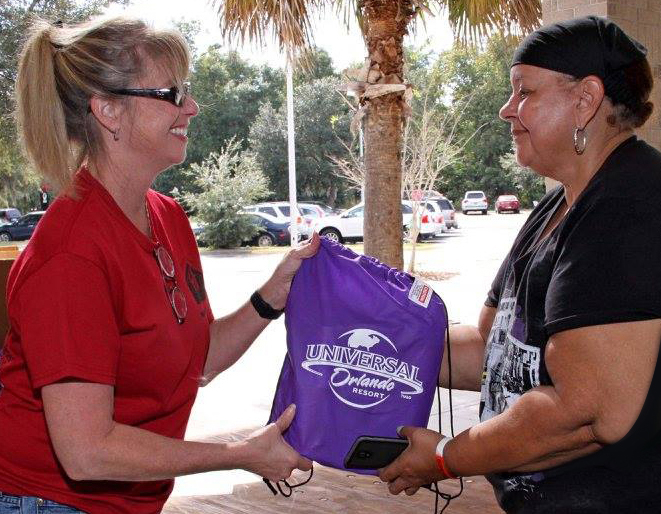 Seminole County Public Schools homeless education program, Families In Need, provides services to ensure identified homeless children and youth have access to a free and appropriate public education by removing educational barriers due to homelessness. The objective is for students and families to reach stability as quickly as possible so they are able to return to their most important and empowering job – learning.
Great Start
Pathways to Success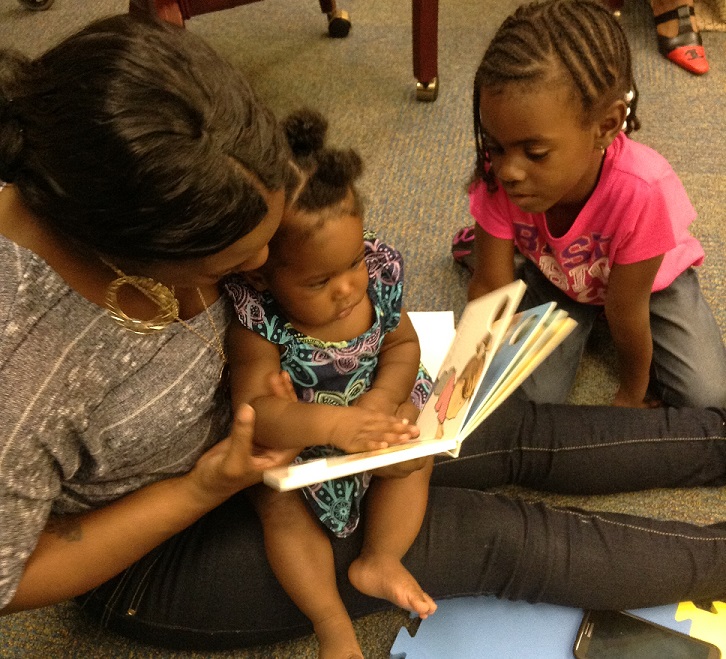 Great Start…Pathways to Success is a SCPS project designed to reach out to Seminole County parents of babies, birth to three, to provide information and a system of support. Great Start promotes parent education through structured play groups for parents and babies from at-risk families (defined for this program as low-income families, parents without a high school diploma and teen parents). Structured play groups focus on child development especially in the areas of vocabulary, oral language and essential early literacy skills necessary for future school success.
Midway Safe Harbor
High-quality after-school programs for K-12 grade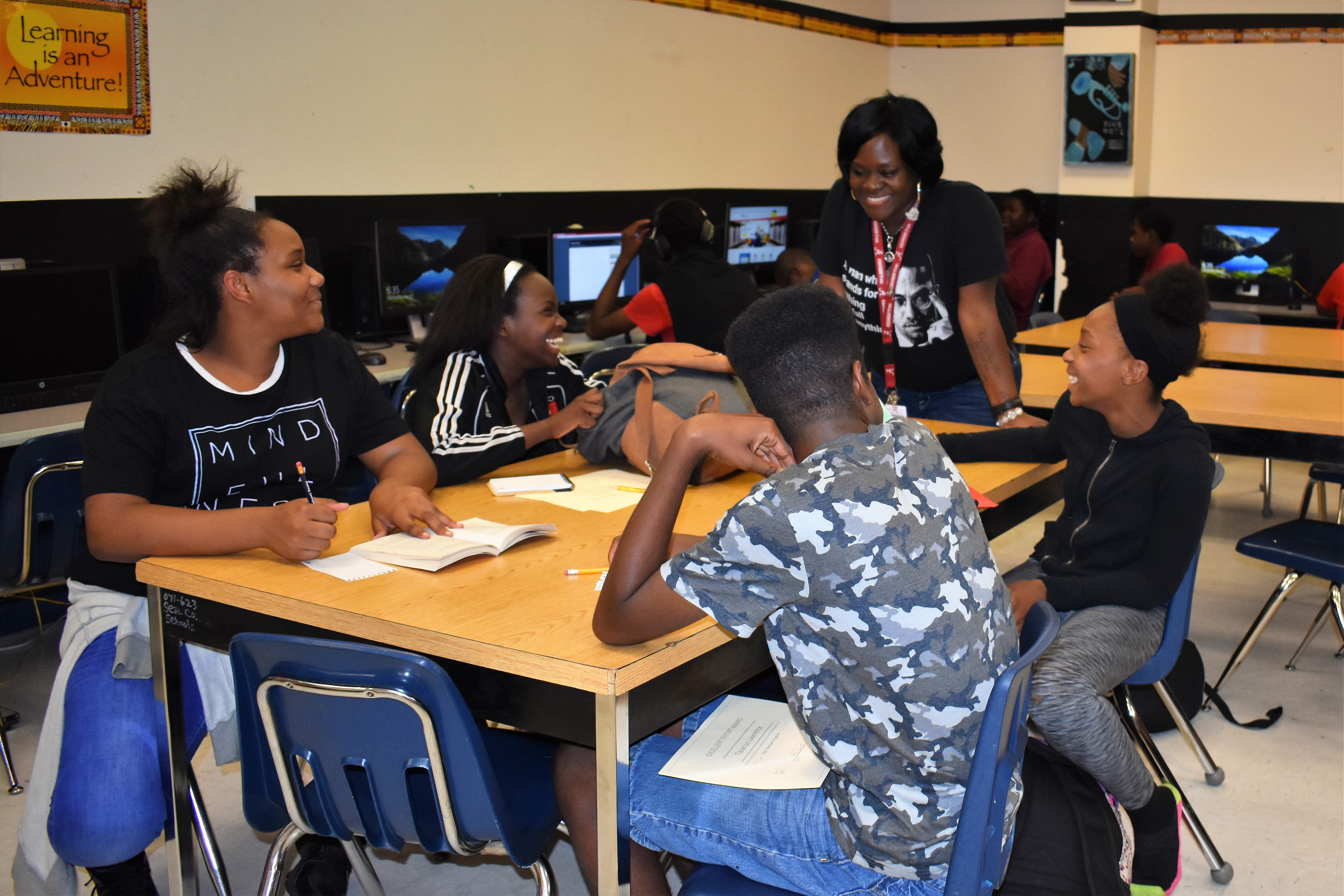 The Midway Safe Harbor and 21st CCLC programs provide safe environments for students during non-school hours. The programs provides high-quality academic and personal enrichment experiences in the core content areas of reading, mathematics and science to support student learning and personal development. Programs include STEAM based academic support, with reading and writing development, personal enrichment on topics such as character education along with health and fitness activities. These programs are at no cost to families!
School Safety and Security
Creating positive learning environments and promoting kindness between all individuals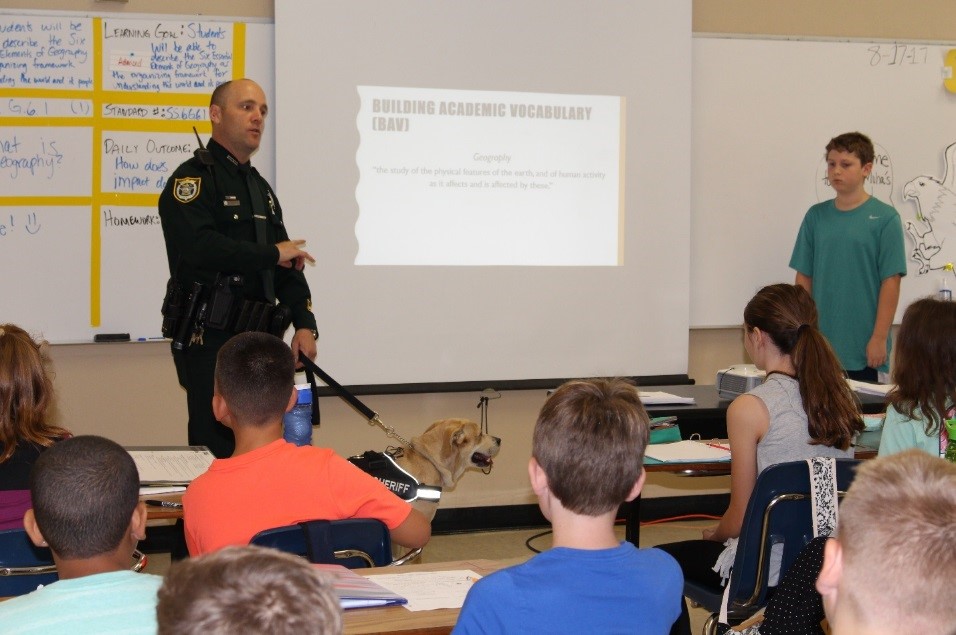 Seminole County Public Schools is committed to creating positive learning environments and promoting kindness between all individuals. This is only possible by creating a safe environment through the support of our community, parents and educators.
Seminole High School Turf Field Project
One Community - One Field - One Seminole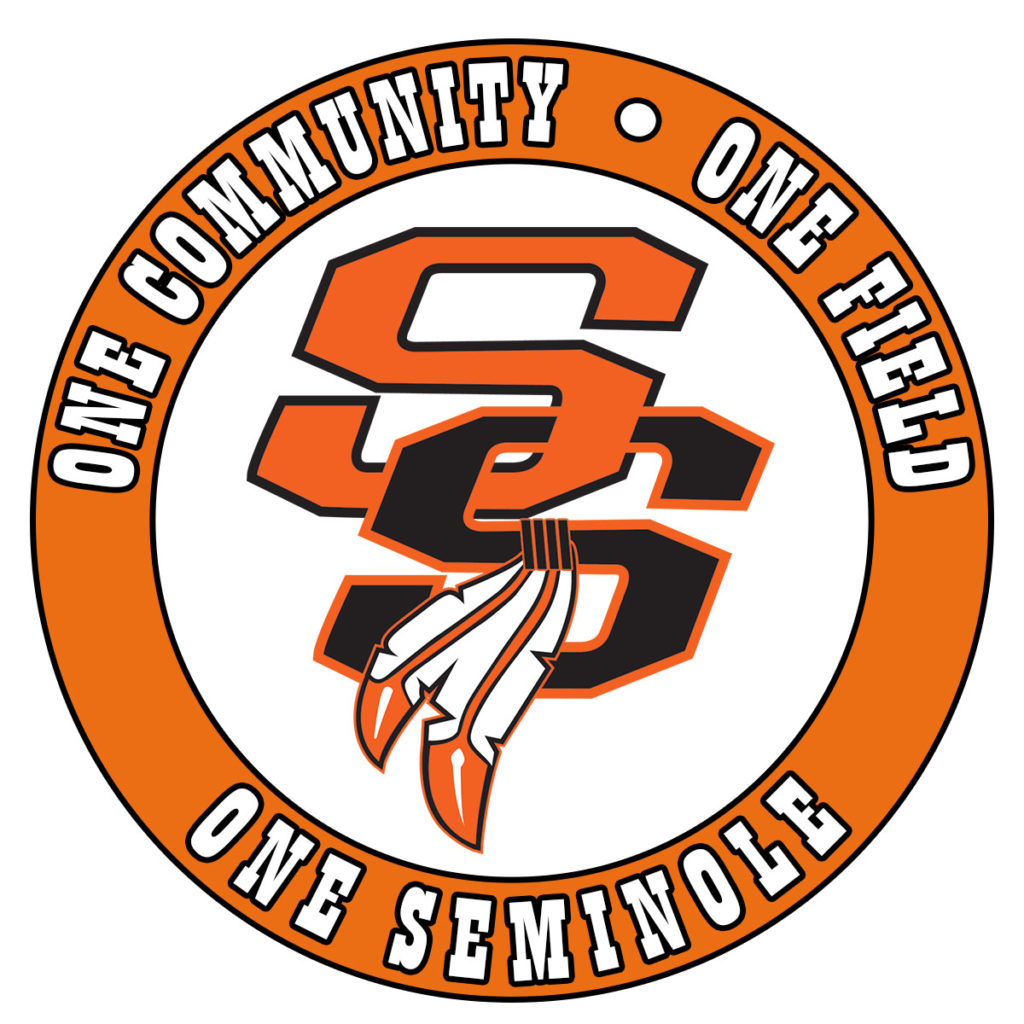 To install a turf playing surface and all-weather rubberized track for our student-athletes, SHS clubs, and the Sanford Community. Our goal is to raise $1.3 million in order to complete this project during the summer of 2020.
SCPS Professional Development
Recognizing our high performing educators and support staff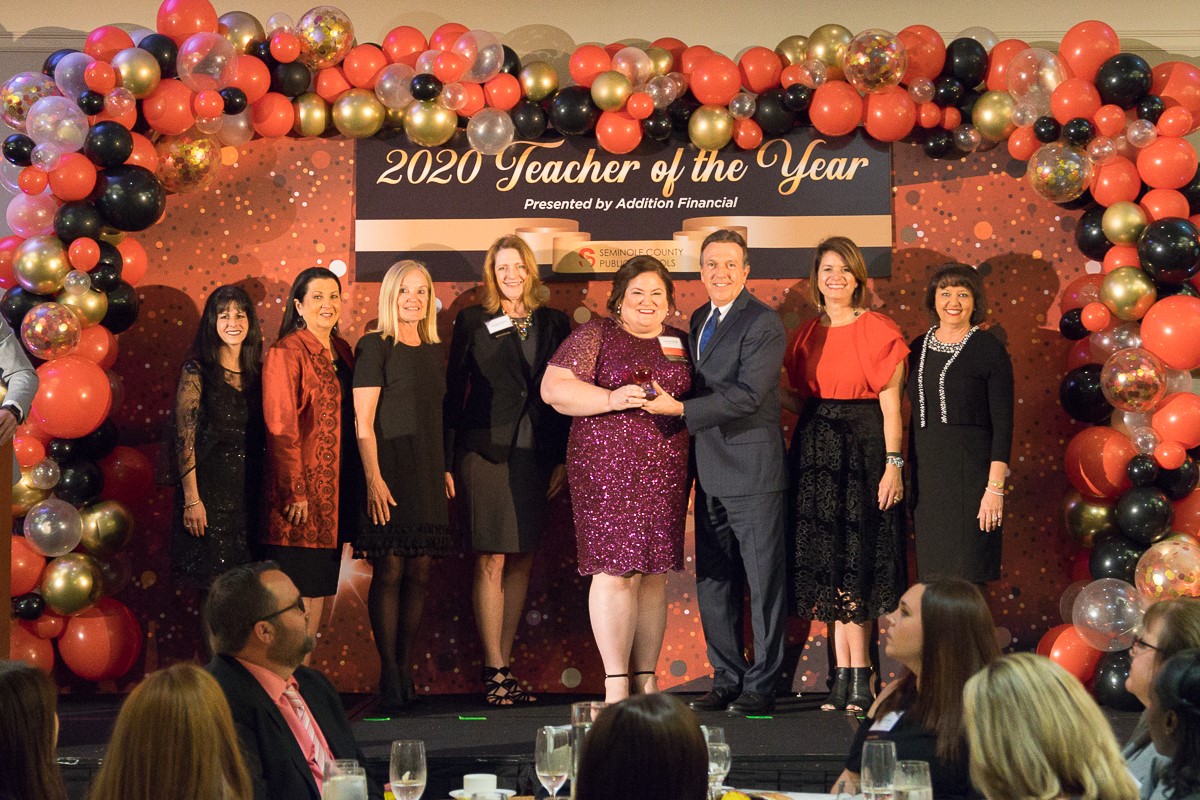 The Foundation provides the community an opportunity to enhance education in Seminole County Public Schools by supporting district programs such as teacher recruitment, volunteer retention and by recognizing our high performing educators and support staff.
The business community has opportunities to support these programs and events through a variety of events.

Young Men & Women of Excellence
Increasing leadership development for students of color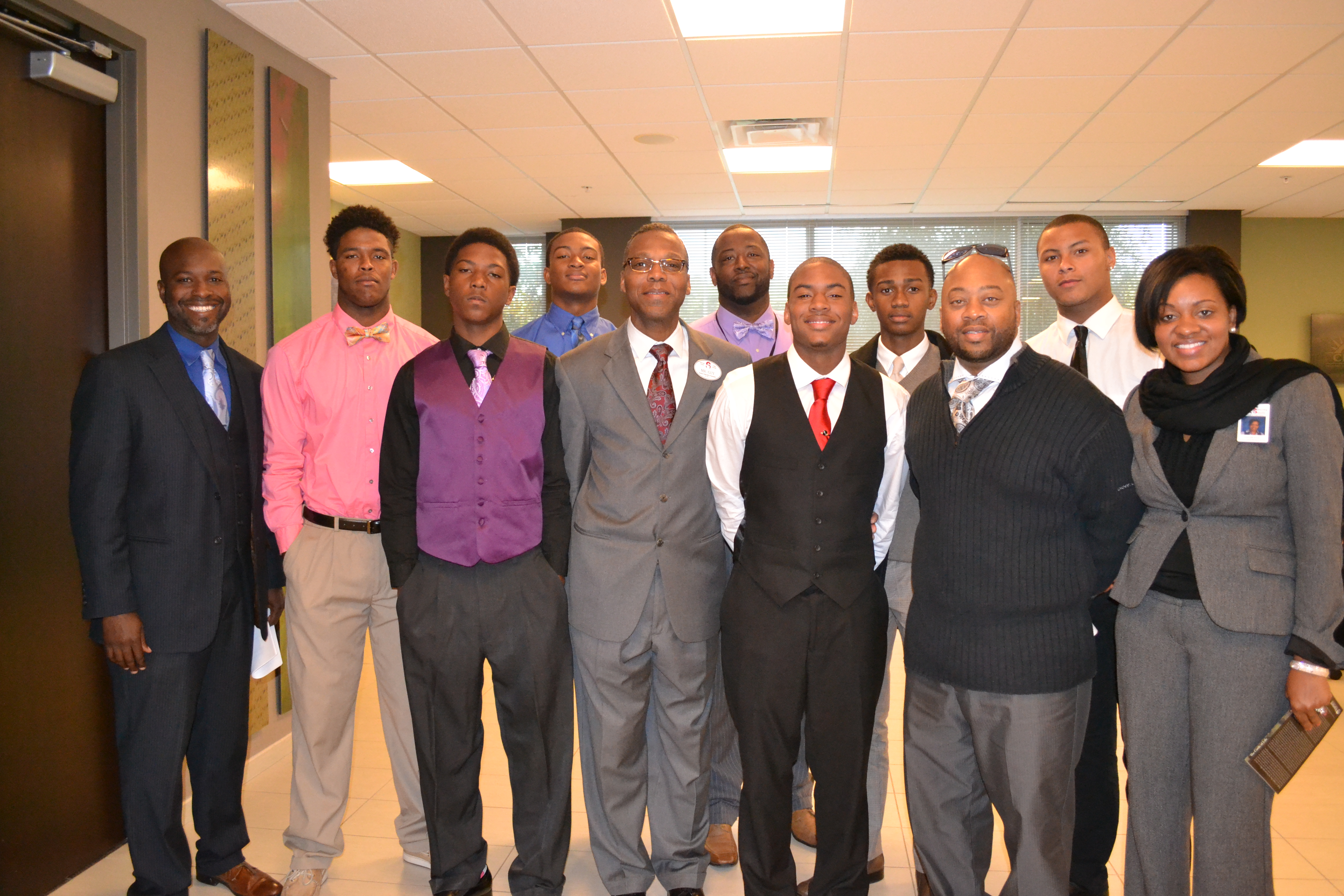 The Young Men and Women of Excellence Initiative (YMWOE) is a leadership development model that focuses on students of color. The Initiative's primary goals are to help students develop leadership and critical thinking skills, promote academic excellence, build respect for self and others, and emphasize the importance of community engagement. YMWOE is in six of the nine high schools and currently serving over 400 students.
By mentoring, coaching and facilitating academic performance through proven methods of support and intervention, this program is helping young minority students overcome barriers at Lake Brantley, Lake Howell, Lake Mary, Lyman, Seminole, and Winter Springs High Schools. Working alongside teachers, counselors, families and students, this initiative seeks to enhance the social, emotional, academic and health outcomes for these students.

Supporting District Initiatives
Helping to launch innovative programs that enhance education and opportunities within SCPS
SCPS Physics Bus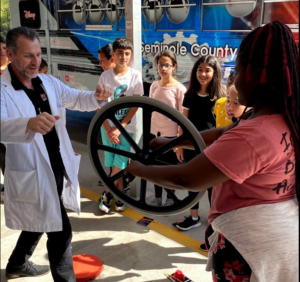 The Physics Bus is part of the overall SCPS Physics Initiative which aims to increase the number of students who elect to take physics at the high school level. Due to lack of exposure to physics and applied mathematics at an early age, many students graduate from high school without the skills or interest necessary to pursue STEM-related fields at the post-secondary level.
PSI High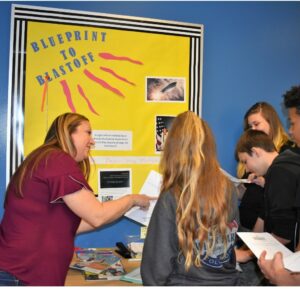 PSI High, the Problem Solving incubator, is an immersive, full-time program located within Seminole High School where students work to solve real community, business, and social problems. Students learn best when they are active participants in their learning, collaborating with their peers and teachers to do work that matters.