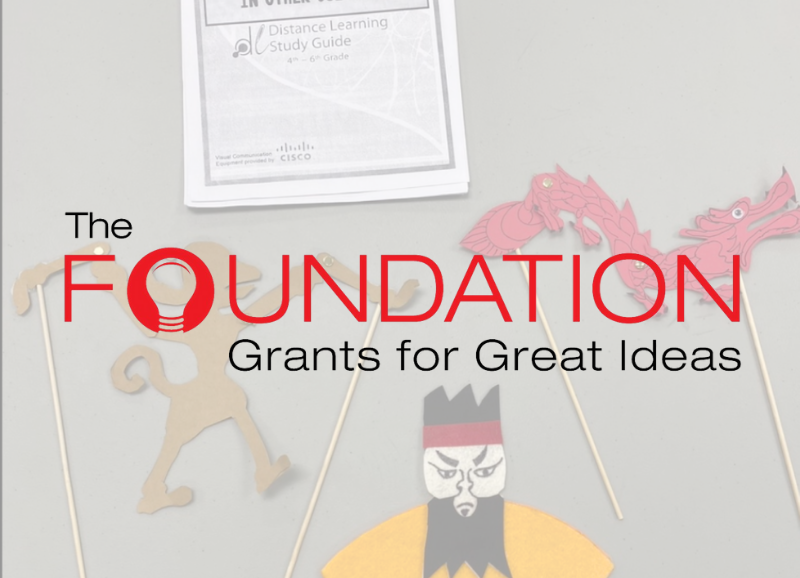 Each year, Seminole County Public School teachers have the opportunity to put their great ideas into action for their students through the Foundation's Grants for Great Ideas (GFGI) program. Teachers are eligible to apply for up to $500 for an individual classroom project and up to $2,000 for a grade or school wide initiative in three categories: STEM, Literacy, or Arts. Since 1989, the Foundation has awarded over $1.77 million to support the great ideas of our Seminole County teachers.
With almost $70,000 given out in grants, this school year has been no different! Despite the difficulties teachers have faced, nearly 50 dedicated teachers applied and received funding for their classroom projects.
Teachers like Ms. Edna Bland, Theatre and Puppet Director at Millennium Middle School, have used these grants to implement amazing things in their classroom and are so grateful for this program, "On behalf of the puppetry arts students and myself at Millennium Middle School, we would like to thank the Seminole County Foundation for this year's grant for our arts integration project infusing theatre arts and social studies through puppetry." Ms. Bland even used the funding to take advantage of distance learning options, "The students had an enriching experience with a distance learning teaching artist from the Center of Puppetry Arts located in Atlanta, GA. and creating three forms of puppets indigenous to Asia."
While all of our teachers do an outstanding job, a classroom grant can make the difference between developing a good lesson plan and developing a great lesson plan that will make a meaningful impact on your students that they will not forget.
Thank you to all the teachers who take advantage of this program and all the funders who make Grants for Great Ideas possible!
SCPS Teachers – Learn more about how you can put your great idea into action!