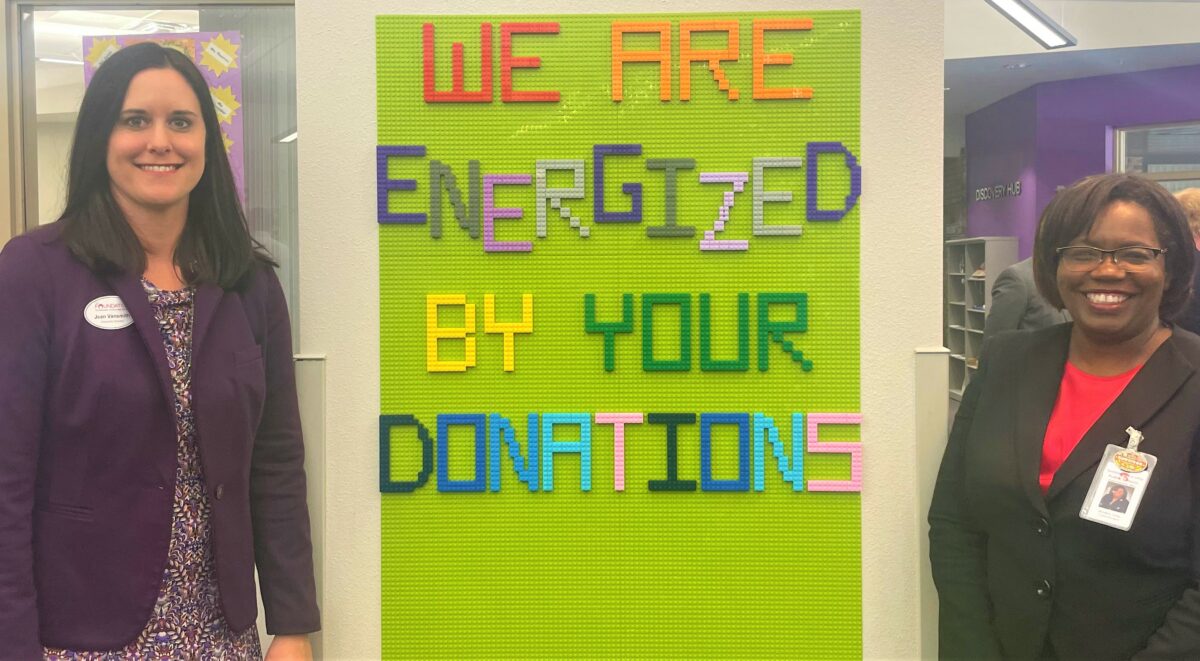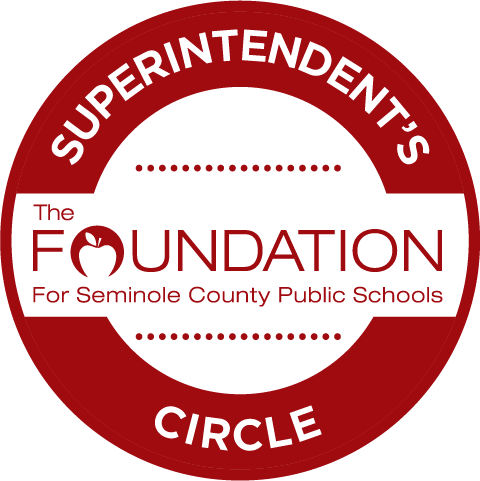 The Superintendent's Circle is a group of donors who recognize the importance of personally supporting education. Members give a minimum of $1,000 unrestricted donation to The Foundation. Funds raised through the Superintendent's Circle support programs that make SCPS a premier national school district, such as Career/Technical education, art programs, and innovative classroom grants. Funds donated also give a helping hand to students in need through weekend food bags and school supplies to ensure they are ready to learn, and caring mentors for at-risk students.
Benefits of the Superintendent's Circle Membership include:
• Special recognition at The Foundation's Donor Appreciation Event
• Recognition in the Foundation's Annual Report and website as a Major Supporter
• Special mention in our email newsletter reaching over 5,000 community members
• Invitation to the Annual Superintendent's Leadership Conference with key district leadership
• Foundation logoed gift to display your commitment to SCPS
To learn more, contact Jean Vansmith, Executive Director, or donate online today.
SUPERINTENDENT'S CIRCLE
Karen Almond
Sharon Arroyo
John Ashworth
Serita Beamon
Prasad Chittaluru & Shri Varadarajulu
Tara Christensen
Darren Cunningham
Patricia D'Alessandro
Syamala & Sesha Dhanyamraju
Tanya Easterling
Michael Good
Dr. Walt Griffin
Christina Hollerbach
Chris Huff
Dr. Eve Homburger and Brad Jacobs
Mark & Roxane Jager
Kristine Kraus
Jason & Janet Leclair
Brian Luc
Scott Macaione
Michael & Lisa Mang
Gerry Marino
David McDaniel
Les and Rhonda Miller
Shawn & Susan Molsberger
Erin O'Donnell
Tim & Amy Pennock
Heath Ritenour
Dede Schaffner
Richard & Karen Sweat
Dona Tannler
TJNG Partners
Stan & Kim Van Gundy
Jean Vansmith
Veritas Recruiting Group, LLC
Chris & Leslie Walden
Brian Wright