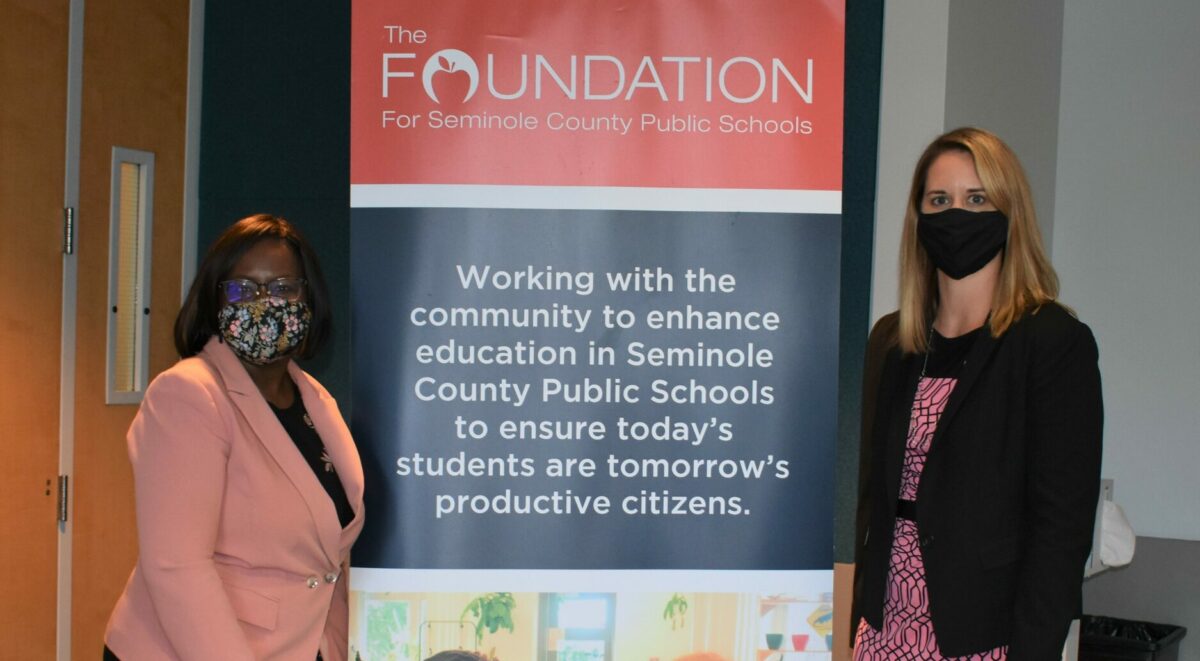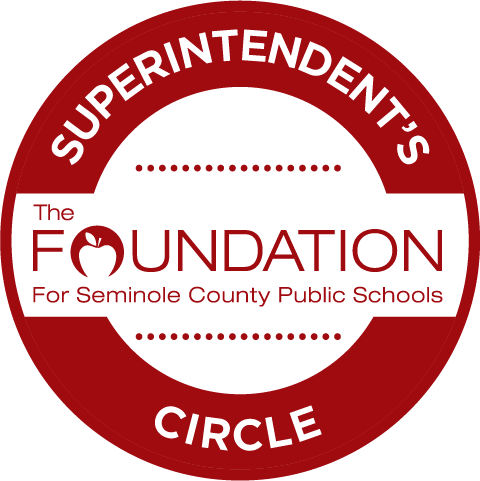 Together, parents, teachers, community leaders, business owners, corporate executives and government officials all work to shape the future members of our society. As a participant in the Superintendent's Circle, you help ensure that today's students become tomorrow's productive, successful citizens.
Superintendent's Circle members contribute an unrestricted gift of $1,000 or more annually to the Foundation for Seminole County Public Schools to support the more than 30 programs and initiatives that have established the school district as a leader in Florida and enabled an increasing number of our students to achieve their dreams of advancing to college after high school.
To learn more, contact Jean Vansmith, Executive Director, or donate online today.
SUPERINTENDENT'S CIRCLE
Karen Almond
Susan Anderson
Sharon Arroyo
John Ashworth
Serita Beamon
Patrick & Kris Buchanan
Prasad Chittaluru
Tara Christensen
Darin Crafton
Patricia D'Alessandro
Paul & Paula Dawson
Syamala Dhanyamraju
Suzanne Dusch
Tanya Easterling
Dr. Walt Griffin
Dr. Eve Homburger and Brad Jacobs
Bette Jore
Boyd & Heidi Karns
Kristine Kraus
Shane & Danielle Larson
Jason & Janet Leclair
Brian Luc
Scott Macaione
Michael & Lisa Mang
Ralph Morris IV
Tiffany Pratt
Richard Read
Heath Ritenour
Brian D. Sackett
Dede Schaffner
Leah Schriver
Richard & Karen Sweat
Dona Tannler
Monica & Kiran Tipirneni
Stan & Kim Van Gundy
Jean Vansmith
Veritas Recruiting Group, LLC