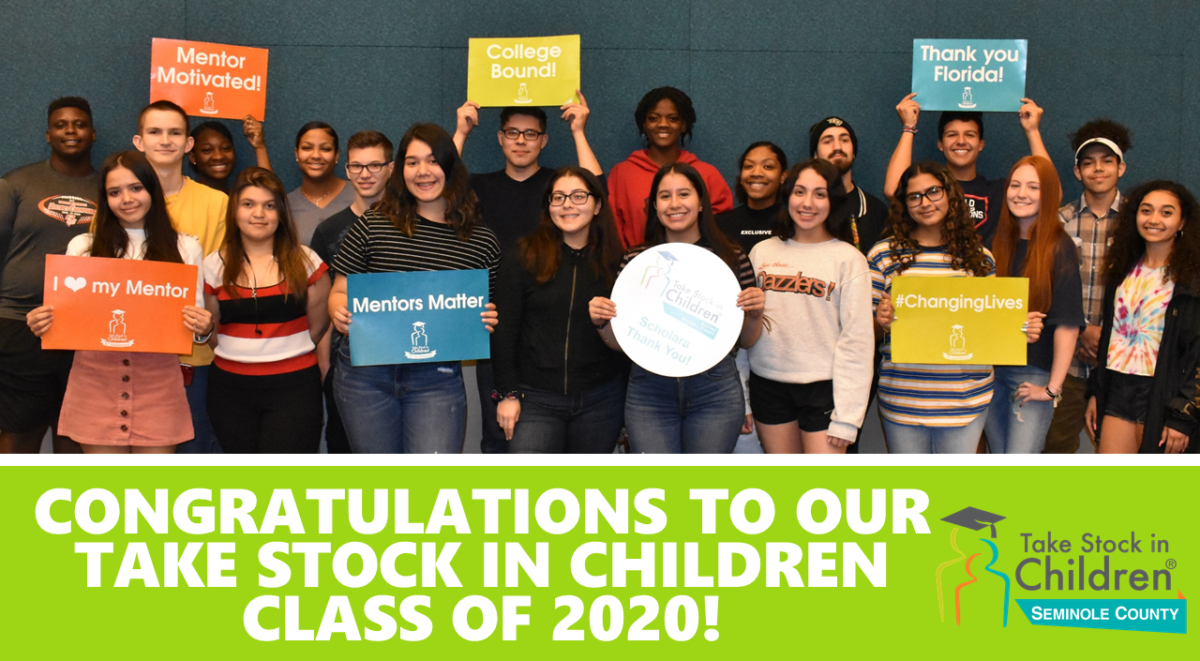 Congrats to our Class of 2020 Take Stock Scholars! We're sad we couldn't celebrate you in person but couldn't let your accomplishments go unnoticed because we are so proud of you!
On Thursday, April 30, 2020, Take Stock in Children – Seminole (TSIC) hosted a Virtual Graduation Celebration through a Facebook Premier Party. You can re-watch this celebration on the Take Stock in Children – Seminole Facebook Page.
In addition, we'll also be highlighting each graduating seniors with a #TakeStockGradTakeOver during the month of May. Follow us on our TSIC social media – facebook.com/tsicseminole and twitter.com/tsicseminole.