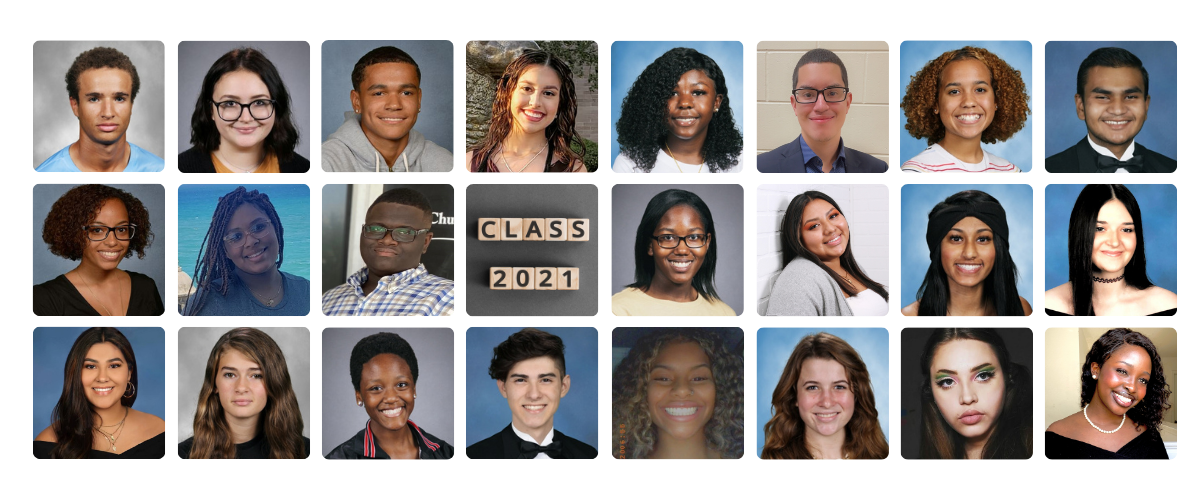 Congrats to our Class of 2021 Take Stock Scholars!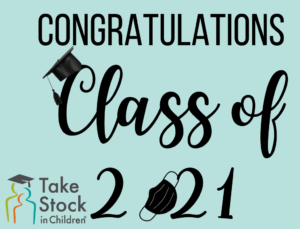 The Take Stock Seminole County – Class of 2021 was honored with a Graduation Celebration to celebrate their hard work and achievements. Each of these outstanding students receives a 2-Year Florida Prepaid College Tuition scholarship. Our 23 graduates earned an average 3.57 GPA, completed 2,400+ community service hours and 40% of our graduates earned additional scholarships! These graduates will begin their college journeys at colleges including Florida Atlantic University, University of Central Florida, Seminole State College and Vanderbilt University.
Congratulations to our graduates for achieving their college dreams and thanks to the dedicated Take Stock mentors who supported our scholars on their journeys!
Click HERE to view the Virtual Graduation Celebration.