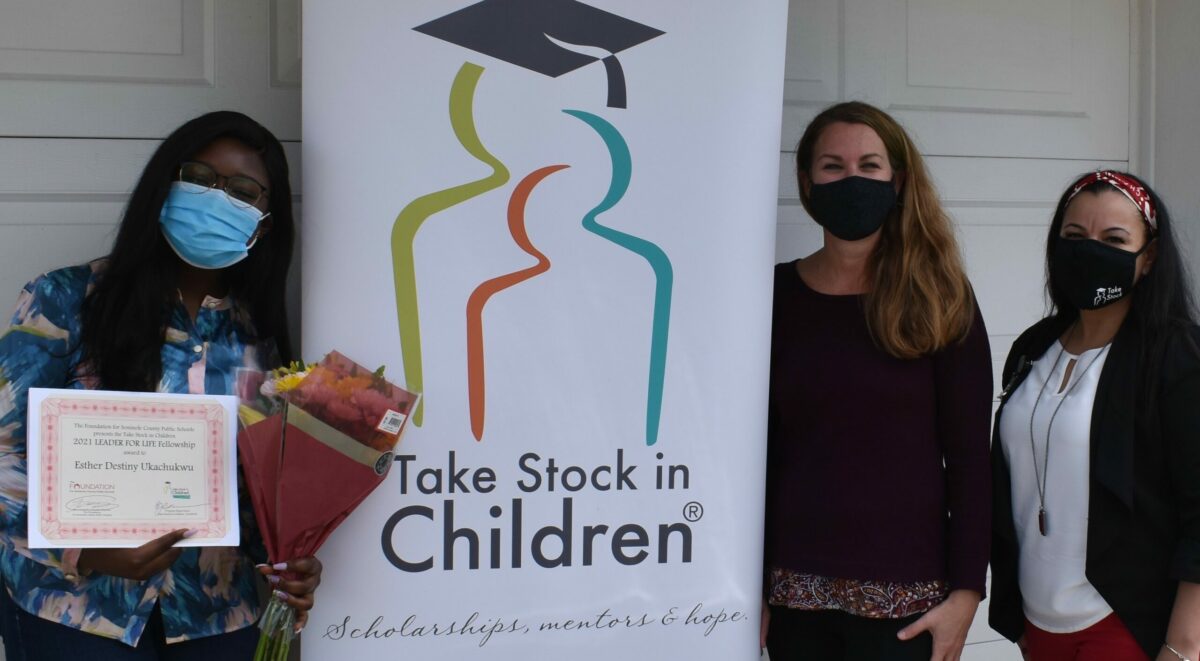 Congrats to our very own, Esther "Destiny" Ukachukwu!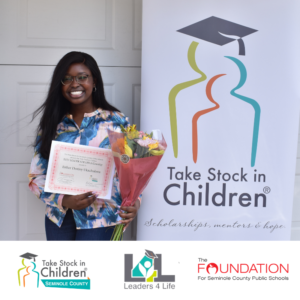 This outstanding Take Stock in Children senior from Seminole High School is a winner of the Leaders 4 Fellowship 2021! Destiny is one of six winners selected state-wide to represent their Leaders 4 Life Class of 2021. She will receive funds for housing, meal plans, computers, books, supplies, all other college-related expenses as well as receive a MacBook Pro.
The Take Stock in Children's State Office Leaders 4 Life (L4L) Fellowship was created in partnership with the Asofsky Family Foundation to provide financial resources, services and support needed to ensure student success throughout college.
Destiny not only wowed the selection committee with her impressive academic record, ranking 37 in a class of 1,030 graduates, but her essays told her story of dreaming big and working hard to make those dreams a reality. Reflecting on migrating from Nigeria at age six with her single-mom and sisters to escape a community of misogyny and poor healthcare, she knows how fortunate her family was to have moved to America. She saw firsthand the importance of access to standardized, quality healthcare and how that saved her mother's life. This experience inspired her journey and hopes to one day open and administrate affordable clinics with advanced technologies and treatments across Sub-Saharan Africa, specializing in healthcare for women and babies. Destiny will attend Vanderbilt University as the next step in her journey to study Neuroscience, pre-medicine.
She is also College Matched through QuestBridge National College Match which helps outstanding low-income high school seniors gain admission and full four-year scholarships.
Our Take Stock program and The Foundation are extremely proud of Destiny and all her accomplishments. We know without the financial burden of college thanks to the Leaders 4 Life fellowship, Destiny will continue to dream big, turn those dreams into reality and make a positive, lasting impact the way true leaders do.
About Leaders 4 Life
The mission of the Leaders 4 Life fellowship program is to enable highly motivated TSIC scholars that have demonstrated strong leadership skills, moral character, and academic success, to excel in a university environment by providing them with the tools and resources necessary to empower them to develop to their fullest potential. This opportunity is provided by the Asofsky Family Foundation.