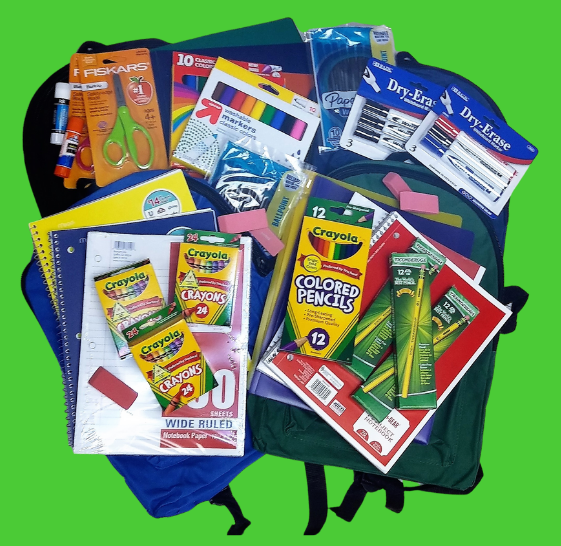 A huge thank you to The Ryan Foundation for their $20,000 to The Foundation for Seminole County Public Schools! The Ryan Foundation has given funds to Tools 4 Seminole Schools, our free teacher store, for multiple years now.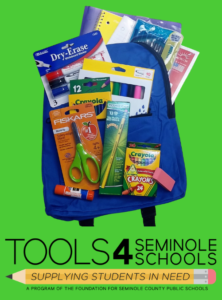 This year, with the help of community volunteers, T4SS packaged and delivered 4,500 new backpacks filled with supplies benefiting every Seminole County public school. Each school distributes backpacks and supplies to children and their families. To ensure that we are supporting our students with the most need, the store will continue to distribute backpacks to those who qualify for free and reduced lunch during the school year. Considering the 34,000 students participating in the free and reduced lunch program, Tools 4 Seminole Schools distributes supplies and backpacks to over 10% of all qualifying students.
Donations from supporters like The Ryan Foundation make this possible! Thank you for your continued support!