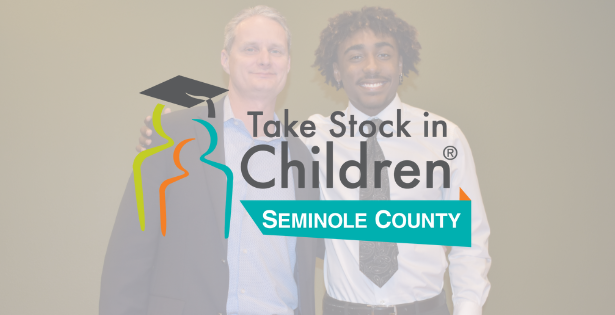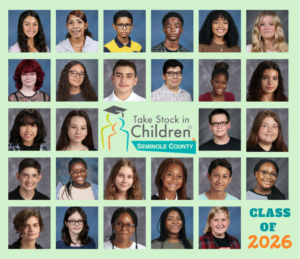 Take Stock in Children rewrites the story of deserving low-income students by providing scholarships, mentors & hope.
This fall we're excited to welcome 27 new students to our Take Stock program. Vast majority of these students will be first generation college and together have an impressive average GPA of 3.5. These students are eager to join the other 76 students in our program. Take Stock pairs each student with a mentor, who will provide the support, encouragement, and guidance they need to succeed in high school.
Would you like to mentor one of these deserving scholars? By mentoring one of these students just 30 minutes a week, the difference you make will last a lifetime! It can be an incredibly rewarding experience and our Take Stock staff will be there to support you along the way. No mentoring experience necessary, we will provide you with the resources and mentor toolkit to get started! Mentor sessions are done on school campus during the school year but virtual sessions are available through the Take Stock App.
In addition to mentorship, the program provides all 103 hard-working, high-risk students with the tools to thrive throughout high school, into college and in their future communities with college coaching and student workshops. Upon graduation, our Take Stock students are awarded a 2-Year Florida Prepaid scholarship giving them the opportunity to escape the cycle of poverty through education.
To learn more about becoming a mentor by contacting Shannon Rininger at riningsj@scps.k12.fl.us or filling out a Mentor Application.
Learn more about the Take Stock in Children-Seminole program.
Learn more about what it means to be a mentor and what to expect: