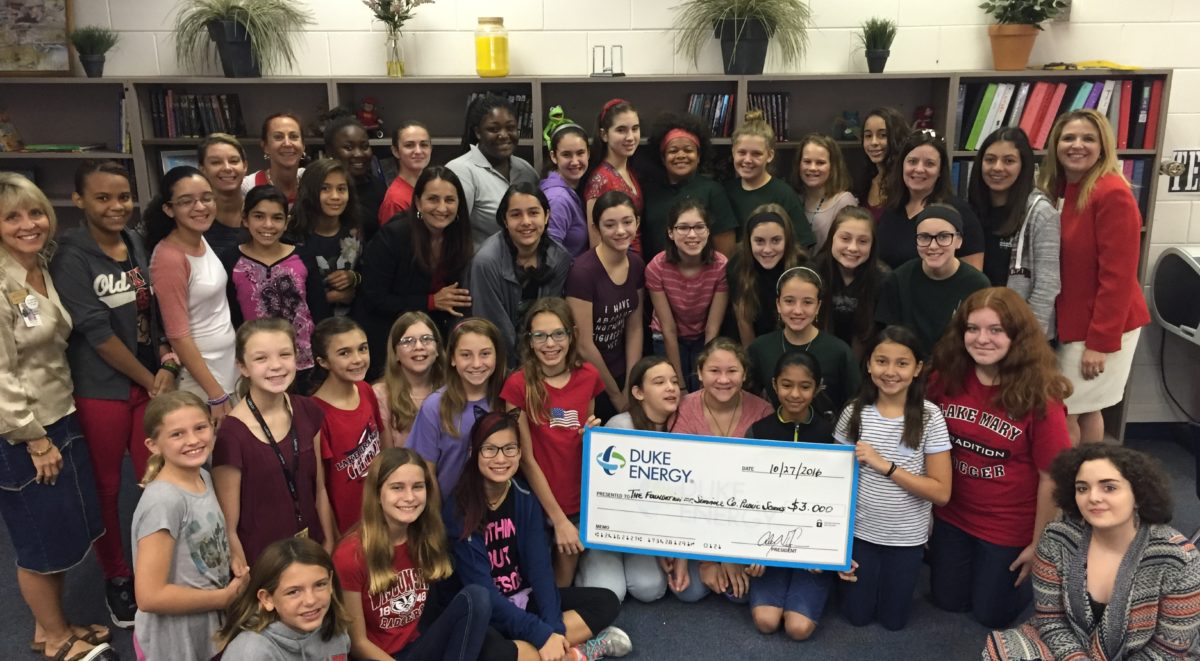 Joining the plight to provide more opportunities for students to explore career fields in science, technology, engineering and math (STEM), The Foundation is excited to announce a continued partnership with Duke Energy that will provide $43,000 to support STEM programs and initiatives throughout the district.
An innovative girl's engineering club at Milwee middle school will receive $3,000 of the award to elevate the engineering field for girls. In a recent study, The White House Office of Science and Technology Policy found that women in STEM fields make an average of 33 percent more than women that are not in STEM. Although women receive higher pay in STEM related fields, they are still heavily underrepresented. Milwee's girl's engineering club will serve as a safe haven for girls to explore and learn about STEM opportunities available to them.
In addition, a STEM lab at Seminole County Public Schools (SCPS) Early Learning Center will also benefit from the Duke Energy award. The lab will include work space/centers to engage VPK students in critical and creative thinking while utilizing tools like gears, wheels, and pulleys. Remaining funding will be used to award grants to STEM related projects in classrooms and school campuses district-wide, and to support FIRST FRC Robotic after-school programs open to all high schools.
"Duke Energy is proud to support the Foundation for Seminole County Public Schools, which is critical to the long-term success of our state in competing globally," said Elisha Gonzalez, Community Relations Manager. "We are invested in making a difference in the lives of all students and provide them opportunities that give them experiences to help them create their career life map."
Since 2005, Duke Energy has granted over $440,000 to The Foundation and supported Foundation events such as Arts Alive in Seminole! The grant award is being matched by the Florida State Matching Grant Program, doubling Duke's impact in our schools!