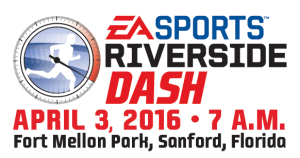 Getting fit for the New Year? Why not do something to benefit not only yourself, but also students in Seminole County Public Schools?
Participate in a 5K or a 15K at the 6th Annual Riverside Dash!
SCPS Employees who sign up using the code WELLNESS will receive a $10 discount.
Non SCPS employees register using the code SCPS to benefit the Foundation for SCPS.
Run the EA Sports Riverside Dash  to help your school district!