Meet three of our 14 amazing Take Stock in Children – Seminole graduating seniors!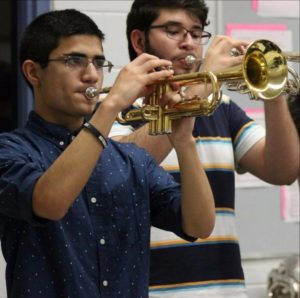 Josue Reyes Diaz
With a strong passion for music, Josue plays the trumpet in his high school band and earned recognition at the state and county levels this year.
After applying to the University of Central Florida, Josue was selected to receive the Provost Scholarship Award — a 4-year, $30,000 scholarship. As noted in his acceptance letter from UCF, he was chosen because he is a "remarkable young person who will bring intellect, curiosity, and a great heart."
Josue plans to pursue a double major in Civil Engineering and Music with a minor in Architecture. After college, he'd like to work in the construction industry designing and building homes. He also plans to give back to his community.
We see a future TSIC mentor!
---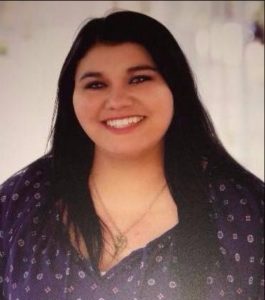 Whitney Steele
Surviving a car accident at a very early age and growing up without anyone to call "Mom and Dad," Whitney overcame difficult medical and emotional hardships. After living with different relatives, she was adopted at age 14 by family friends who made her teenage years happy and stable.
Whitney recently received $750 as a Rotary Rising Achiever and an additional $1,800 from the Dede Schaffner Rising Achievers Endowed Scholarship for overcoming huge obstacles early in life and becoming a strong leader.
She plans to attend Seminole State College and then complete her degree at UCF. Whitney decided to pursue a degree in social work after seeing what an impact a caring and positive role model can have on someone's life.
Adourin Owens
Last March, Adourin played Joseph in Joseph and the Amazing Technicolor Dreamcoat at the Wayne Densch Performing Arts Center. "My role as Joseph was the best role I have ever played. Playing Joseph was a dream come true and was my first center stage lead!"
His passion for acting and singing began when he was just 6 years old and saw his step-father and a friend do a skit at church. "It lit a fire inside of my soul with acting. That same year I went to my family reunion where I realized that my entire family had the gift of singing."
Accepted at Cornell College, Rollins College, Stetson University and six other schools, Adourin decided to attend Seminole State College in the fall to save money and focus on acting. After he earns his Musical Theater degree, he plans to head to New York to begin his acting career.