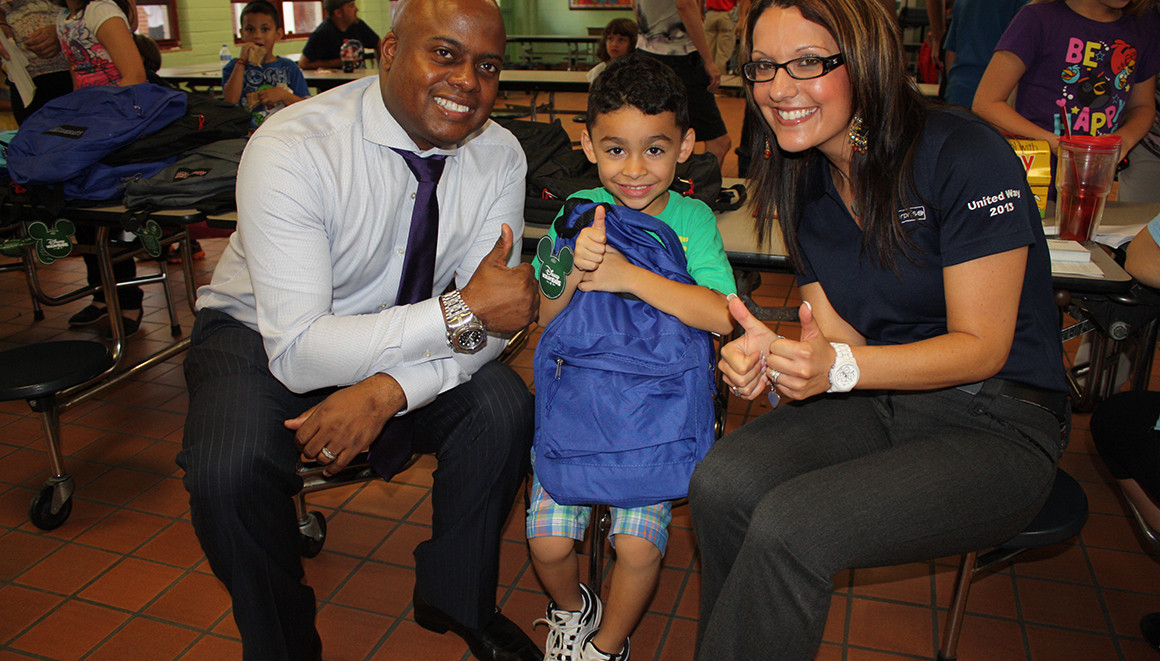 Individuals, groups and businesses wanting to impact the quality of education in our schools need look no further. From our dedicated Board of Directors to our dedicated Take Stock Mentors and even those committed to help run our Tools 4 Seminole Schools store, volunteers play a crucial role in the success of The Foundation and its programs. Below are just a few ways you can get involved. High school students earn Bright Futures community service hours by volunteering for our programs.
Tools 4 Seminole Schools
Tools 4 Seminole Schools
Tools 4 Seminole Schools, needs volunteers to work in the free teacher store throughout the year. Volunteers sort donations, stock shelves and assist at the registration and check-out desks. In addition, volunteers are needed to organize supply drives, book drives and to assist with special events.
Volunteers must be 16 years old to volunteer alone; otherwise, a parent must volunteer alongside them. To schedule your hours or for more information, please contact Becky Miller, Store Supervisor at 407-320-7768 or Becky_Miller@scps.us.
Mentors - Take Stock in Children
Mentors – Take Stock in Children
Take Stock in Children provides volunteers the opportunity to make a difference in the life of a student. Mentors are caring, compassionate adults who choose to devote their time to young people, offering them support, guidance and encouragement.
Mentors spend 30 minutes a week with their student during the school year, but the difference you make lasts a lifetime! Mentoring sessions take place during school hours at a high school near your home or workplace. The days and times of mentoring sessions are arranged between the mentor and student, depending on their individual schedules and classes.
If you are interested in becoming a mentor, complete the TSIC – Mentor Application or contact Beth Arigo, Program Supervisor at 407.320.0301 or arigobz@scps.k12.fl.us.
Special Events
Special Events
Our signature events, including Arts Alive in Seminole!, and the Golf "FORE" Education Tournament, all require a team of volunteers for set-up, registration and more. Individuals and groups are welcome to support these events.
For more information, please contact The Foundation at 407-320-0119.
Program Support
Program Support
There are many opportunities to work behind the scenes as well. The Foundation is always in need of administrative support, such as preparing bulk mailings, data entry and filing. Days and hours are flexible depending on the project.
For more information, please contact The Foundation at 407-320-0180. Whether you have a couple hours to give, or the ability to commit to a weekly volunteer shift, your support will make a significant difference.