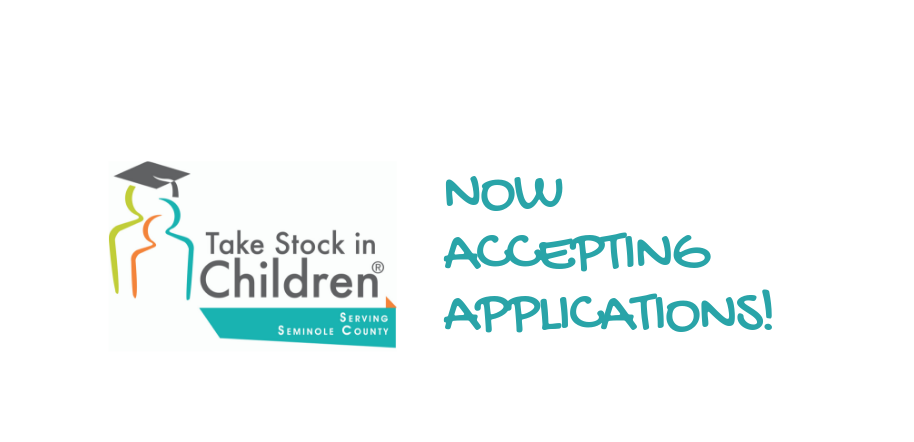 Take Stock in Children – Seminole is now accepting applications to become a Class of 2023 Scholar!
TSIC invites 8th grade students who qualify for free/reduced lunch and have a 2.5 GPA or better to apply. Students will be guided through this program with the help of their mentor and after satisfactory completion will receive a 2-year Florida Prepaid College Scholarship.
Completed applications for the 2019-2020 school year are due February 22, 2019.
Learn more and download the application.