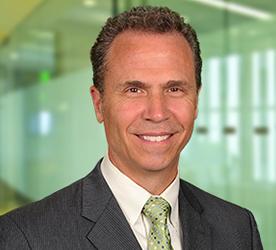 Mentor Spotlight with Michael Heald, CPA – Supporting Student Success
"Without a doubt, my greatest joy is seeing my students succeed. It may be scoring well on a test, reaching a goal of not missing any assignments, doing well at a sporting event, or hearing about a special time with his family. It is truly fulfilling to be able to not only share in those moments, but to witness a young man grow and mature before my eyes."
A Seminole County resident since 1997, Michael Heald started his own accounting and consulting firm in January 2017. A successful CPA, he wanted to give back to his community honoring his greatest passions: education and helping children. This lead him to the Foundation for Seminole County Public Schools six years ago when he joined the board of directors. Through his board work he learned about the Take Stock in Children program and became a TSIC mentor. For the last four years, Michael also served on the TSIC Leadership Committee guiding the program and helping it grow.
Active in his church, the Seminole Chamber's finance committee and Leadership Seminole's board, Michael has a rich history of service. Currently mentoring his third student, Michael has helped a student who excelled in sports and one who joined the Army in Fort Benning, Georgia. His current student attends Lake Mary High School, and Michael sees tremendous potential in him. His challenge is helping his student stay focused and keep his grades up. As the young man begins his junior year, Michael is ready to resume their weekly meetings to help him through these tough and important years. "Their high school years are the foundation for how they will live out their careers and the rest of their lives, and to be able to help them is very rewarding."
Learn more about Take Stock in Children – Seminole.